22 February 2023
| | 3 min read
International Women's Day in Newcastle
Newcastle's annual International Women's Day celebration at Exhibition Park and the Town Moor is once again set to take the city by storm.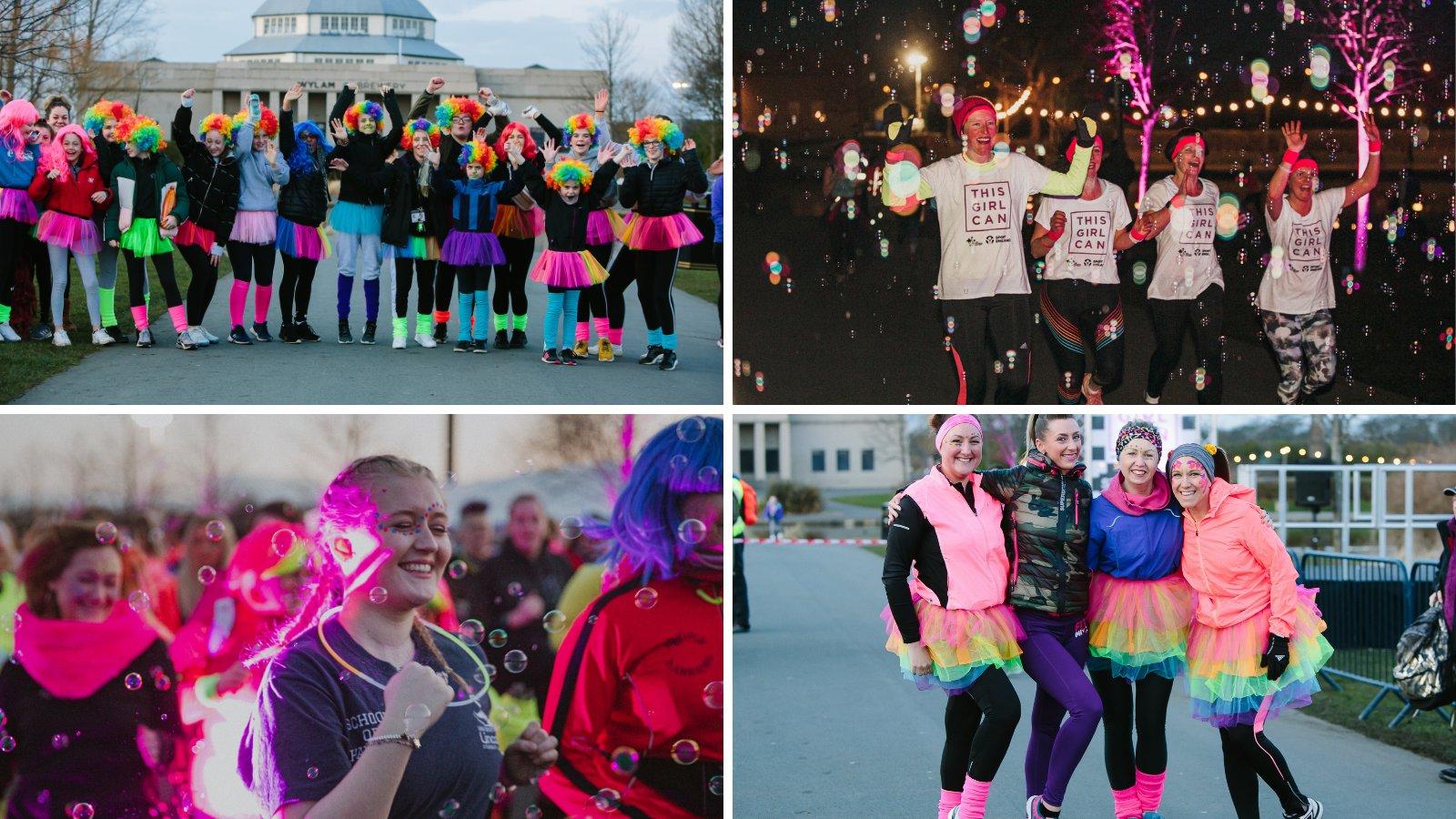 The colourful event, which attracts scores of brightly-dressed runners and walkers, takes place from 6pm on Wednesday 8 March.
It offers either a one-mile or five-kilometre route for participants to navigate whether they choose to walk, jog, or run. For lots of women and girls, physical activity isn't always fun or enjoyable, known as 'the enjoyment gap'. This Girl Can Newcastle aims to tackle that.
Cllr Lesley Storey, Newcastle City Council cabinet member for a Vibrant City, said: "This Girl Can Newcastle is always one of the highlights of the year and it's a great event to be involved in.
"Seeing the thousands of people lined up – often in an array of bright fancy dress outfits – warming up in unison on the start line creates an incredible atmosphere.
"It's a wonderfully inclusive event that is open to anyone, it's suitable for novice and experienced runners, and it just brings people together to celebrate the role and achievements of women across the world while having fun in the process."
Find out more about This Girl Can Newcastle and sign up to take part at https://www.eventbrite.com/e/this-girl-can-5k-runjogwalk-tickets-488597166277
This Girl Can Newcastle isn't the only event taking place in the city to mark International Women's Day. Newcastle Libraries have the following events:
Angels of the North, talk to mark Women's History Month, Thursday 9th March
Joyce Quin will talk about some of Newcastle and the North-East's notable women of the past with particular reference to 'Angels of the North' the book she wrote with Moira Kilkenny.
Screening of Little Women, March 16th
Little Women is a 2019 American coming-of-age period drama film written and directed by Greta Gerwig.
Screening of Suffragette, 25th March
Suffragette is a 2015 British historical drama film about women's suffrage in the United Kingdom, directed by Sarah Gavron.
Liberating Histories: Reading Women's Movement Magazines - Now and Then, 30th March
In this presentation, the Liberating Histories project team will talk about the importance of UK feminist magazines such as Spare Rib, Outlook, Shocking Pink, Red Rag, Mukti, Scarlet Women and Shrew.
Liberating Histories explores UK feminist magazines from 1968 to the present day, and the influence they had on readers' lives. The project is funded by the AHRC and is based at Northumbria University. It is partnered with the Women's Library at the LSE.