22 March 2023
| | 2 min read
Free travel pilot proves a success for the regions' young people
An innovative plan to improve the lives of young people in Newcastle and Gateshead is already making an impact with thousands of free journeys taken and the expansion of the project across the region.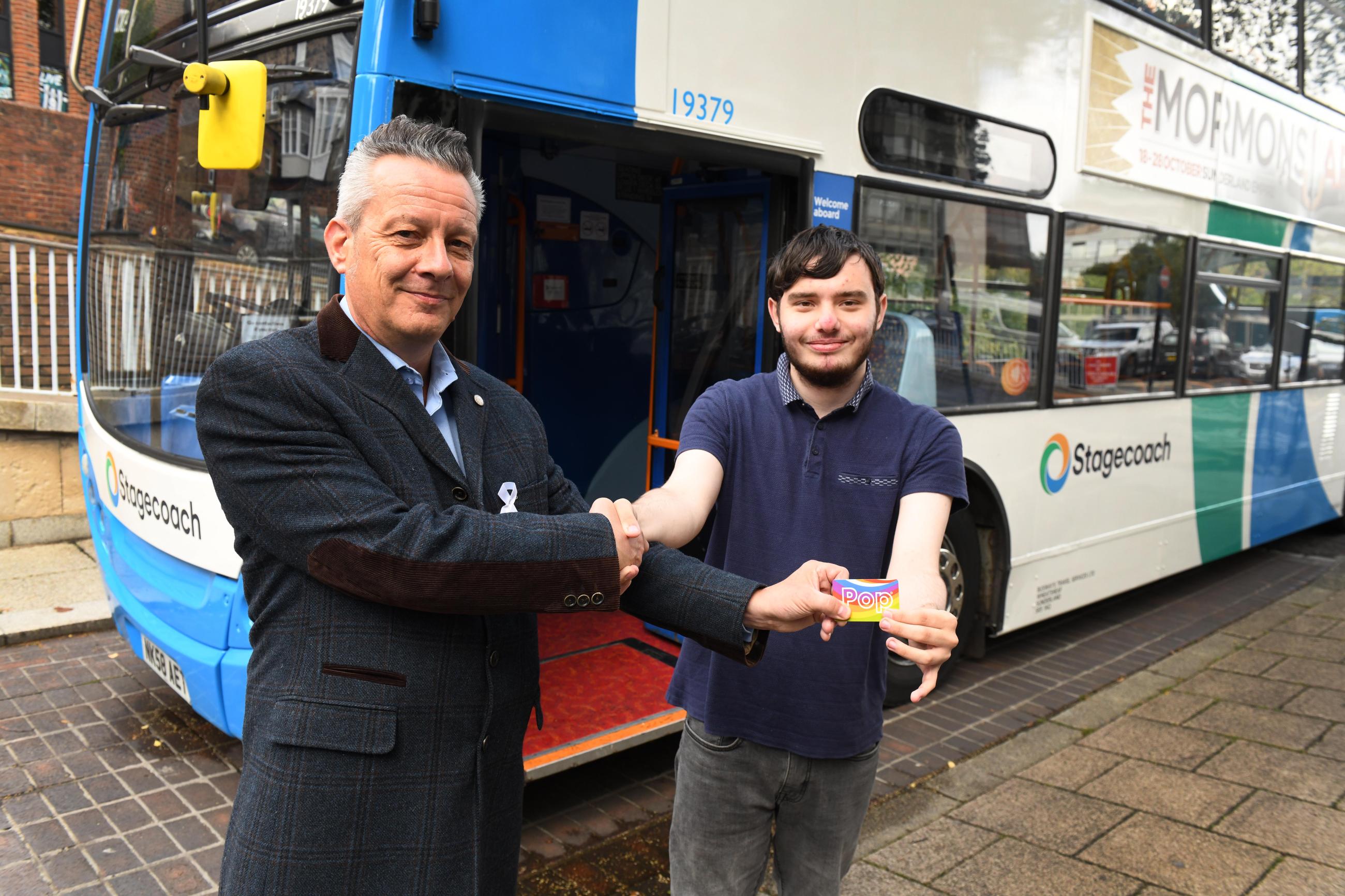 A free travel pilot for vulnerable young people launched in October last year.  Over 200 care experienced young people, young carers and ESOL students took up the offer of free travel on buses and metros and over the last six months over 2300 journeys have been taken using the passes giving young people in the city the ability to meet friends and family, seek and continue in employment and support their mental health.
Following this pilot, the scheme will soon be rolled out across the whole of North East England (Tyne and Wear, Northumberland and County Durham) from this spring and kept going for two years thanks to funding from Government to deliver the North East Bus Service Improvement Plan (BSIP).
Stephen Creighton, one of the recipients of a free travel pass said; "Being a recipient of the free travel pass has completely changed my life. It has allowed me to get to work without fear of not having enough money and it has allowed me to be able to go and spend time with friends once again, something I previously struggled to do and was having a negative effect on my mental health. I couldn't be any more grateful to be able to benefit from this scheme."
Cllr Nick Kemp, Leader, Newcastle City Council said: "It is fantastic to hear about the positive impact this new travel pilot has made to our young people and I'm proud that the success of this project has led to more young people across the region benefitting from reduced travel costs. We are committed to supporting our young people to have the best possible future and our ongoing work with partners via the Evry plan will ensure this is possible."
Evry brings together over 100 partner organisations to make a positive difference to the lives of babies, children, and young people in Newcastle. It was informed by consultation with 1,800 people, aged 25 and under.
The Evry plan responded to this consultation by generating exciting and transformative commitments from health, business, sports, culture, arts, charity, and education organisations. The plan is just one example how we intend to deliver on our Anti-Poverty Strategy for the city with more initiatives being rolled out such as;
An Integrated Holiday Offer combined of 1000s of activities in communities, arts venues, parks, libraries, and the city centre with engagement opportunities on offer every day of the 6-week holidays, provided by the council, Urban Green, NE1, Newcastle Libraries, Tyne and Wear Archives and Museums and many more

a new £1 fare for single bus journeys, and a £3 daily ticket for under 22s offering unlimited travel on bus, Metro and Ferry across Tyne and Wear, Northumberland and Durham. These tickets will be some of the first fare initiatives to launch under the region's new Enhanced Partnership and will be available for passengers shortly thanks to Bus Service Improvement Plan funding

creation of 100s of work experience opportunities so that Newcastle young people have fair access to inspiring work experience opportunities

creation of hundreds of entry level job opportunities for 18-25year olds by partners within Collaborative Newcastle

access to events for those who would otherwise miss out, including 1000s of free tickets to the Theatre Royal, Magic Weekend, the Rugby League World Cup, Northern Stage and Tyneside Cinema.