8 July 2020
| | 3 min read
Duke of Edinburgh's Award participants' huge contribution to Newcastle
More than 1,000 teenagers and young adults enrolled on the Duke of Edinburgh's (DofE) Award programme made a social contribution in excess of £50,000 to Newcastle this year.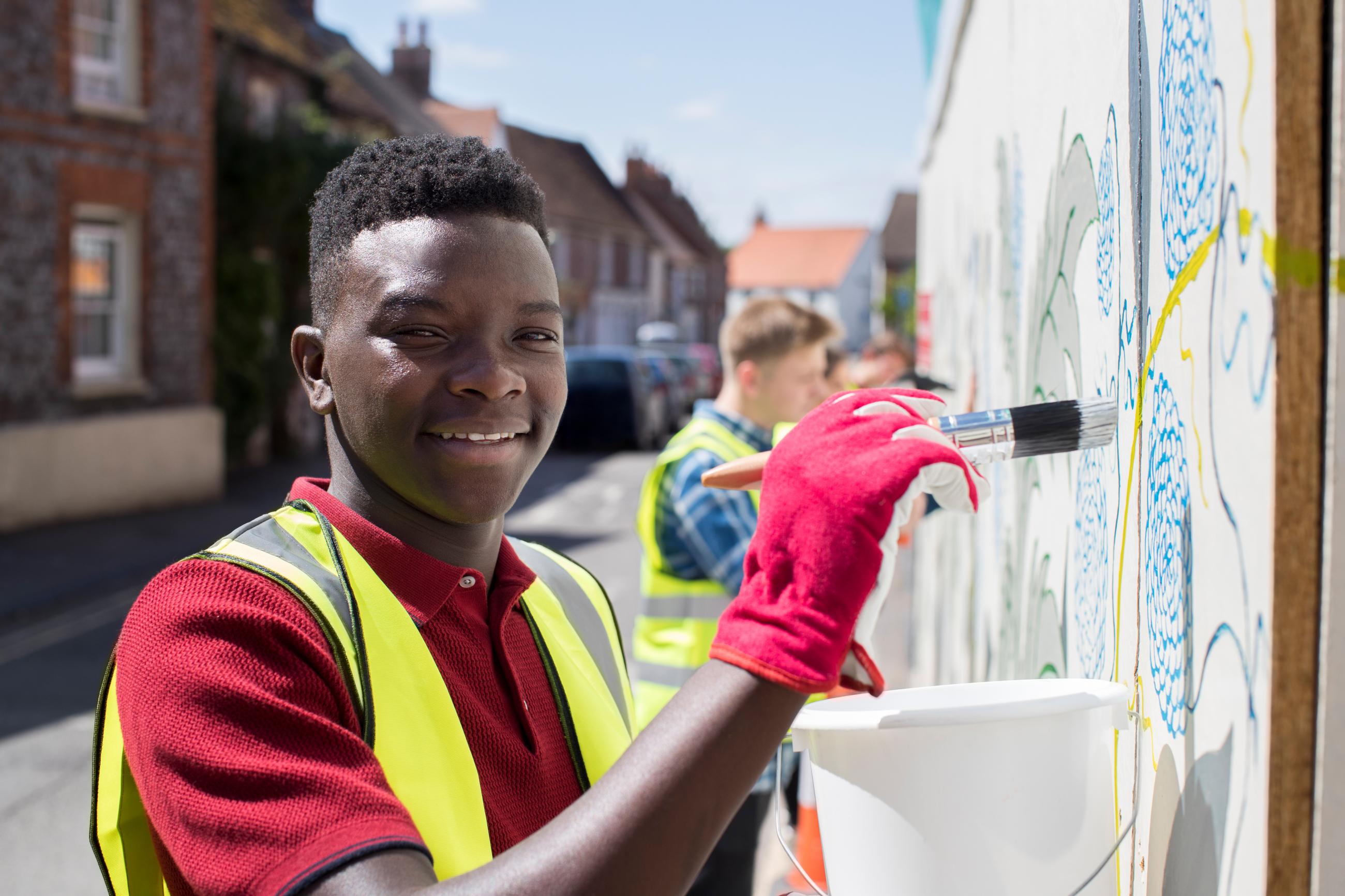 The Duke of Edinburgh's charity works with organisations across the UK to help young people gain essential skills, experience, confidence and resilience to successfully navigate adult life.
A total of 1084 young people in the city took part in the programme in the last year, volunteering more than 13,000 hours to local community projects, with the social value of their contribution calculated to be £56,719.
Alongside volunteering in their local communities, participants also learn essential skills to help them as they grow as well as planning and training for expeditions.
Ashleigh Aylward, herself a Silver Duke of Edinburgh's Award recipient, now works as an assessor overseeing young people at the Patchwork Project youth club in Benwell through their own DofE Award journeys.
She said: "I started doing the Duke of Edinburgh's Award because I was involved with Patchwork from being 10 years old, and I now work there fulltime working towards becoming a Duke of Edinburgh's Award leader.
"It teaches young people a lot of life skills and it gives them a lot of confidence, and it gives them different support systems to work with.
"Especially in this area of the city which can be stereotypically known for crime it's nice to be able to help teach children new skills and show the positive contribution they can make in the community."
Ruth Collins, Northern Operations Manager at the Duke of Edinburgh's Award, said: "We are delighted so many people from Newcastle are showing their determination during these unprecedented times. 
"It is wonderful to see their commitment to their communities.  We're privileged to help them in their journey to becoming the very best versions of themselves they can be."
Cllr Paula Holland, Newcastle City Council cabinet member for Education and Skills, said: "The Duke of Edinburgh's Award offers young people a life-changing experience which can help shape their futures.
"It is wonderful to hear how many of our young people are getting involved and making enormous contributions to their communities. With the incredible challenges that have been presented as a result of the pandemic, helping our neighbours and those in need has probably never been as important as it is now.
"I'm very proud of all those who have taken part in the Duke of Edinburgh's Award in the last year and hope it inspires many more to get involved in the future."