25 November 2022
| | 3 min read
Council launches fund to help organisations supporting residents through Cost of Living crisis
Approximately £400,000 has been made available to Newcastle organisations supporting residents through the Cost of Living crisis.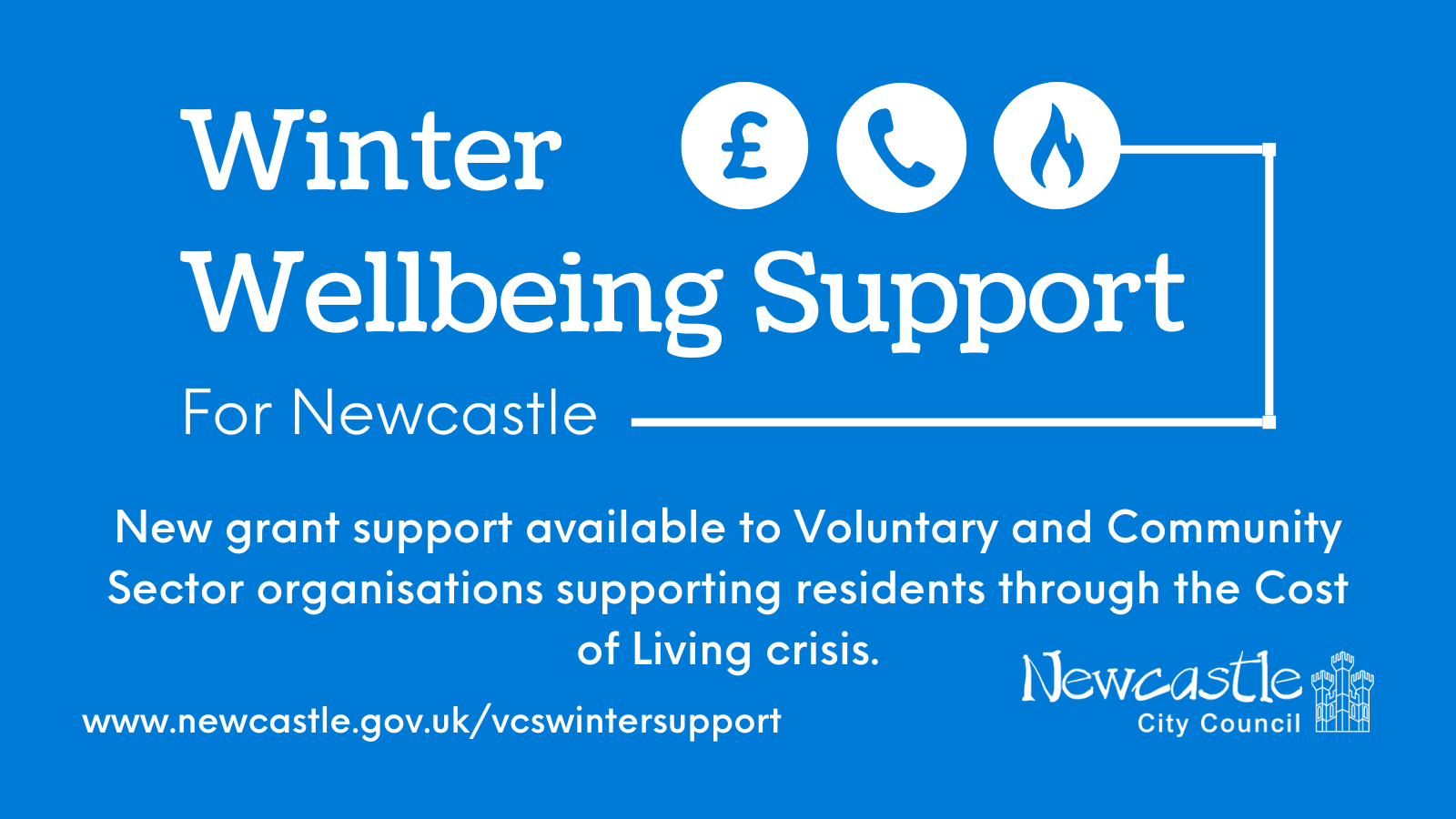 Newcastle City Council has set up a Winter Wellbeing grant fund to support voluntary and community sector (VCS) organisations to help meet their own rising costs and to enable them to continue supporting residents.
Organisations registered as a Winter Wellbeing Hub, who open their doors to allow residents somewhere warm to access while meeting others and learning new skills, will qualify for a £500 grant from the council.
A VCS grant fund worth £200,000 will provide grants of up to £6,000 to eligible organisations who are experiencing rising demands for their services at the same time as dealing with rising bills themselves.
Another fund, also worth £200,000, will provide grants to VCS organisations to assist with costs relating to food and other essential items, again to support with rising demand and reduce the impact they face as a result of the increasing cost of food and other goods.
Cllr Nick Kemp, Leader of Newcastle City Council, said: "The Cost of Living crisis is affecting everybody, and just as it is pushing more and more residents into financial difficulty, our incredible voluntary and community sector is also feeling the strain.
"We're so fortunate in Newcastle to have fantastic networks of community organisations that do remarkable work to support our residents through difficult times, and it's very important that the council can offer its support to help them continue with their priceless contributions to our communities.
"I'd encourage VCS organisations to act now to find out more about the support we're making available and make an application before these funds are fully allocated."
Find out more about the winter support available to VCS organisations in Newcastle at www.newcastle.gov.uk/vcswintersupport.
To find out more about the Cost of Living support available to residents, visit www.newcastle.gov.uk/costofliving.