3 October 2023
| | 3 min read
Black History Month 2023 in Newcastle
Each October, Black History Month shines the light on the achievements, stories and difficulties of people of African and Caribbean descent.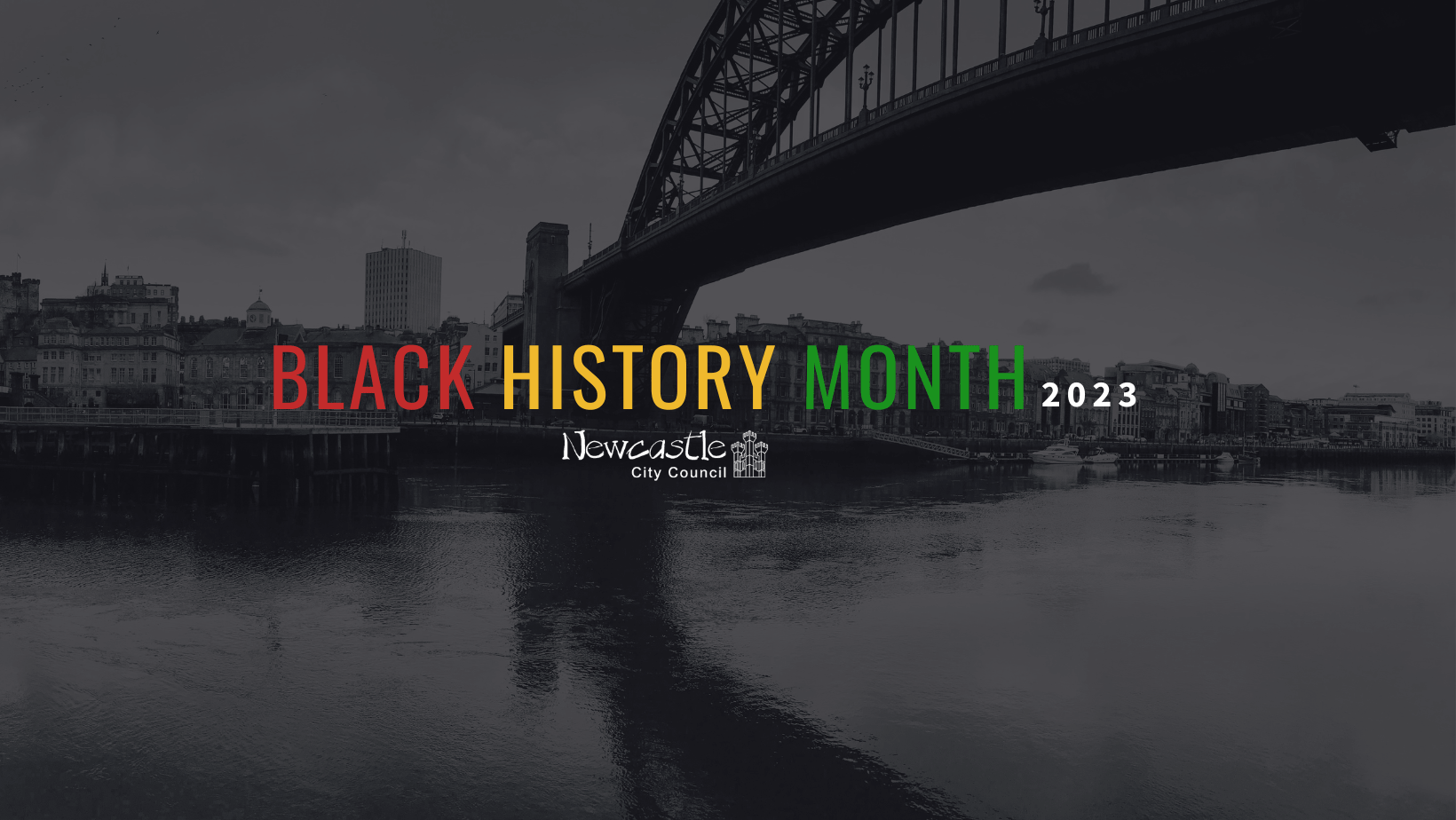 The theme for 2023, Saluting our Sisters, recognises the contributions of black women past and present in shaping history, inspiring change, and building communities.
Cllr Irim Ali, Newcastle City Council cabinet member for a Dynamic City and the council's equalities lead, said: "Black History Month gives us all an opportunity to reflect on the atrocities black people have had to endure throughout history, the difficulties people continue to face today, but also to celebrate their incredible successes and the hugely positive impacts people of black heritage have had on societies across the world.
"This year's theme celebrating black women is absolutely fantastic. History is filled with stories of inspirational black women who have achieved so much for humanity, and it is a chance to celebrate all the amazing black women and girls today around the world and here in Newcastle.
"I would urge everyone to take some time to reflect on the significance of Black History Month, why it's something we need in our society, and how people of all backgrounds can come together to create better and safer communities for people regardless of their heritage or where they come from."
In Newcastle, there are a number of different ways people can get involved in Black History Month this October.
British Black Ballet will be delivering a performance of Island Movements at the City Library from 1pm on Monday October 9. Island Movements tells the story of Windrush and explores the impact of this generation's experiences on their families, communities and society.
Newcastle Libraries have also compiled a top 100 books by black women authors, while there will also be Black History Month Story Times each Monday during October at the City Library celebrating selected black authors and characters. Find out more here.
On Saturday 7 October, at The Common Room, Teakisi's Elevate Symposium takes place bringing together a range of speakers discussing the safety of women and girls. Register for this event here.
Find out more about Black History Month at www.blackhistorymonth.org.uk.