13 December 2021
| | 2 min read
Association of Directors of Adult Social Services (ADASS) in the North East Carers' Survey Statement
There are thousands of people across the North East region who voluntarily provide care and support a relative, friend or neighbour. We need to recognise them and thank them for their selfless acts of kindness, which care for the most vulnerable people in our communities.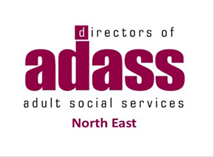 Caring is not easy, and many carers will need support to keep them going which is why it is important that people who care identify as carers to make sure that they get the right information and support when they need it. 
Earlier this year, the Association of Directors of Adult Social Services (ADASS) in the North East commissioned a Carers' Survey and there was an excellent response rate; thank you to everyone who took part. We are firmly committed to making sure that this survey informs our regional strategy to improve the outcomes for carers, across the whole region, going forward. We will share our response in the New Year to demonstrate that the feedback in this survey has been taken seriously and had a real impact on how we plan to do improve the lives of carers across the region. 
In November we marked Carers' Rights Day to recognise carers by making sure that they know where to go for information and guidance on their rights and the support available to them. Each area had its own promotion of this day but if you, or someone you know, cares for another person in any way you can contact your local authority and ask for ask for a carer's assessment to see what things are available to make your life easier and what support networks are available to you. To do this you can contact your local council using the following contact details:
Newcastle City Council, Community Health and Social Care Direct
Tel: 0191 278 8377
You can also access the 'Looking after someone' guide, produced by Carers UK, which offer information on getting help and support, your finances and your work, by following this link: https://www.carersuk.org/help-and-advice/get-resources/looking-after-someone
Thank you to everyone who, in any way, cares for another person. It is you and your care that makes and builds our communities into a better and more compassionate society.