Payments are currently suspended. 
As a precautionary measure, we have taken the decision to temporarily suspend our online payment system while we investigate an issue with our supplier. We apologise for any inconvenience caused.
23 June 2022
| | 2 min read
Altogether for Armed Forces Day
Newcastle will celebrate Armed Forces Day on Saturday 25 June at a fun filled day on Nuns Moor that will include the Newcastle's inter-forces football challenge.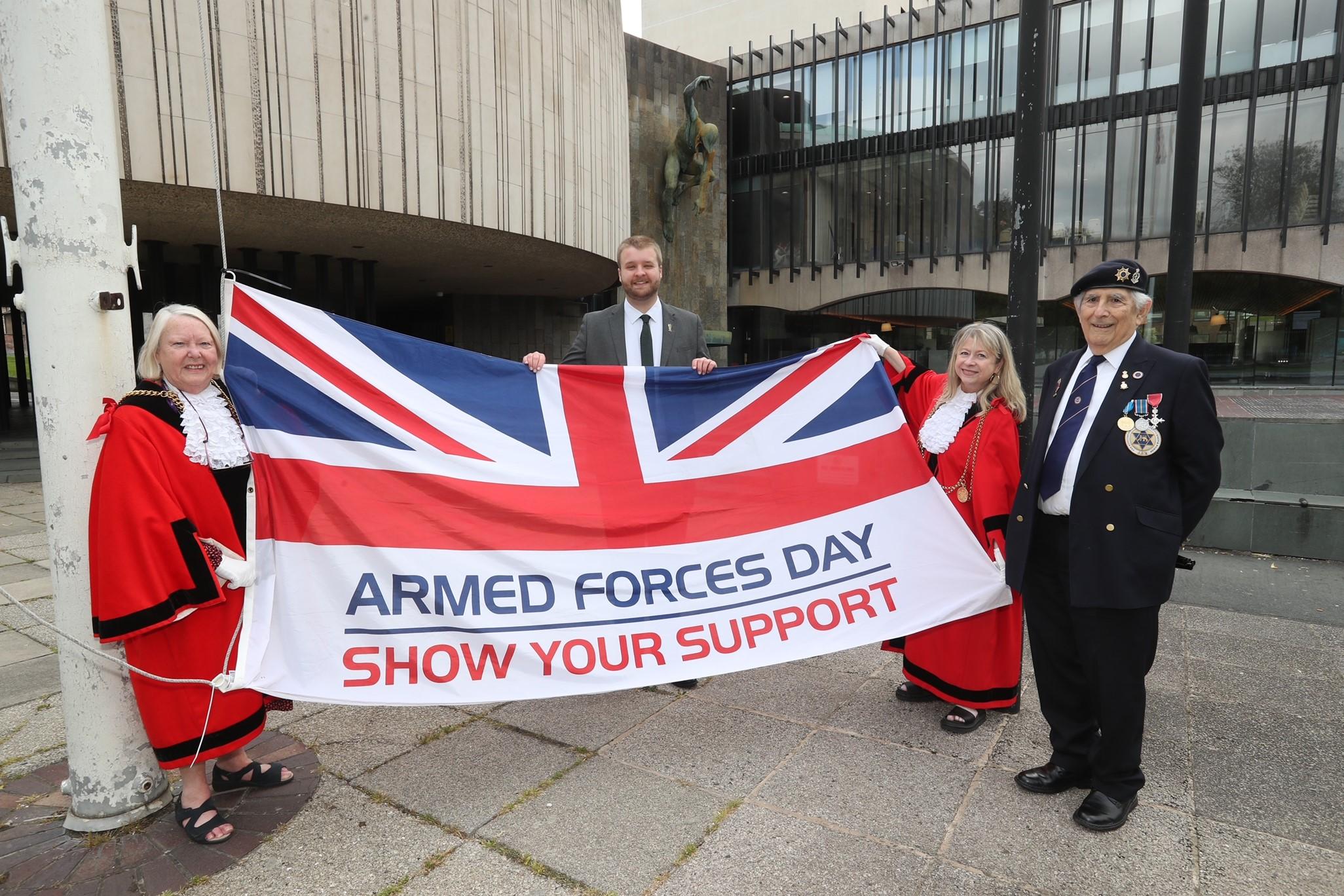 Local residents are being invited to join military personnel, veterans and cadets to celebrate Armed Forces Day and say thank you to our Armed Forces family for their dedication and service to our city. 
Attractions at the event, which has been organised by Newcastle City Council, will include military displays and re-enactments, the opportunity to try some food from World War 2 field kitchen and to see what it feels like to handle weapons from the Cold War.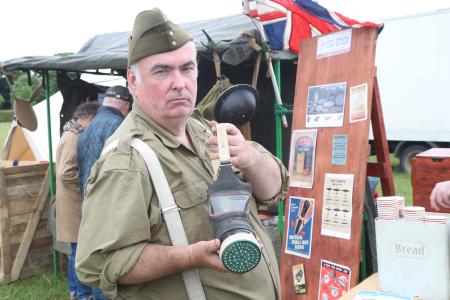 Or if team sports are more your style you can watch as Army, RAF and Sea Cadets compete in Newcastle's first inter-forces football championship.  And with the winning team walking away with Newcastle Armed Forces Day 2022 Trophy there's more than just pride to play for.
With a multitude of attractions and activities, including the chance to get up close to military vehicles, music from the Royal Fusiliers Band and Newcastle Cathedral Choir, fairground rides and even the chance to show off your climbing skills or to join the Dig for Victory there'll be something for everyone to enjoy.
Armed Forces Champion, Councillor Charlie Gray said "I am delighted that, after a difficult couple of years due to the pandemic, we can all get together to celebrate Armed Forces Day and pay tribute to the Armed Forces community who serve our city so well. 
Raising the flag for Armed Forces Day
1
"It's an absolute honour to be Armed Forces Champion and it's wonderful that so many of our Armed Forces family are taking part.  We owe them all - cadets, serving personnel and veterans – a debt of gratitude for their dedication to our country.  I hope local people will come along to enjoy the day and, most importantly, show their appreciation for everything the Armed Forces and their families do for our city."
The countdown to the event began on Monday when the Armed Forces Day flag was raised at the Civic Centre.  Other activities to mark the day will include short videos shown on social media and a performance by the Fifth Regiment of Royal Fusiliers Band in Old Eldon Square at 10am on Armed Forces Day. 
For more information on Armed Forces Day activities in Newcastle visit www.newcastle.gov.uk/Armed-Forces-Day or email rebecca.bolden@newcastle.gov.uk
As a former Cadet I'm really looking forward to seeing who comes out top in the inter-forces football challenge and I might even see if I can conquer the climbing wall.
Councillor Charlie Gray
Armed Forces Champion