26 May 2023
| | 4 min read
Additional half-term patrols across Newcastle to target anti-social behaviour
Extra staff are to be deployed over the school half-term holiday to help keep communities across Newcastle safe.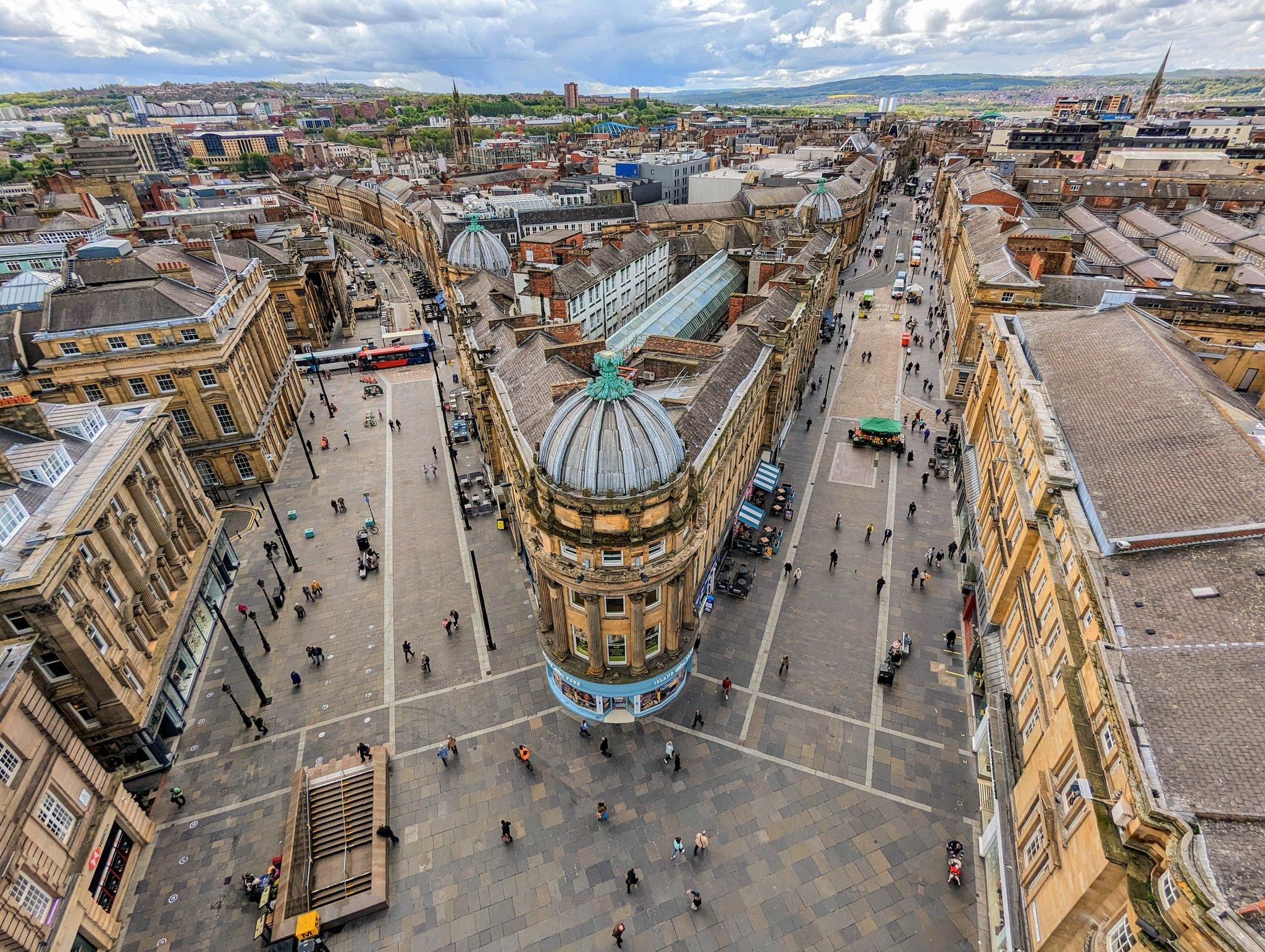 Newcastle City Council, Northumbria Police and Nexus - who runs the Metro – will be putting extra officers on patrol to provide customer reassurance, prevent and deter anti-social behaviour and ensure residents can enjoy the holiday period safely.
The multi-agency transport team (MATT), which consists of officers from the Council and Nexus, will be deployed from 5pm to 10pm from Saturday, May 27 to Sunday, June 4.
The team provides a uniformed presence in high footfall areas of the city and on buses, Metro services and in transport hubs to tackle disruptive behaviour and safeguard vulnerable individuals.
Cllr Paula Maines, Newcastle City Council Cabinet member for a Resilient City, said: "Newcastle is a welcoming and vibrant city which attracts lots of young people and families during half-term.
"Unfortunately, over recent years we have experienced an increase in anti-social behaviour during busy periods leading into the summer months which can have a detrimental impact on the city.
"With a large number of visitors expected in the city, we will be increasing patrols to ensure we can continue to engage with our communities, provide support for vulnerable people and help deter anti-social behaviour incidents from occurring.
"The initiative supports the joint working of partners through the Safe Newcastle partnership which aims to ensure Newcastle remains the safe, attractive place we all want it to be."
For the entirety of the half-term break, Northumbria Police will be running extra patrols as part of Operation Magnolia.
This action will see officers tackle youth ASB as well as disrupt youth offending.
High visibility patrols will be carried out in the city to reassure residents across the holiday, with members of the public encouraged to contact officers if they witness crime of any kind.
Inspector Karen Madge, of Northumbria Police, said: "Our aim as always is to ensure that those coming to Newcastle city centre enjoy a trouble-free visit.
"We know that anti-social behaviour can cause concern for residents, retailers and visitors, which is why we run dedicated operations all year-round to tackle and prevent this type of offending.
"We will be conducting extra patrols throughout the half-term school holiday and I'd ask that the public continue to work with us by reporting all incidents, no matter how small.
"This helps us to build a clearer picture of what is going on in the area so we can allocate the right resources and a proportionate policing or partnership response be provided.
"We are committed to tackling anti-social behaviour and dealing with any pockets of disorder in order to support our communities and make sure they feel safe."
Nexus has deployed security teams on the majority of trains on the Tyne and Wear Metro to provide customer reassurance in the evenings and tackle anti-social behaviour where it arises. It will provide a specific presence on board Metro trains to provide customer reassurance, and to deter anti-social behaviour, working alongside Northumbria Police, the British Transport Police, and the Metro Customer Service Team.