28 June 2022
| | 2 min read
A unique chance for young people to help shape Newcastle's climate change response is on offer
Newcastle City Council and partners from across the city are hosting an exciting opportunity for the city's next generation to meet other passionate young people from across the city, learn about the issues of climate change, and work together to present a climate mandate for Newcastle to city leaders.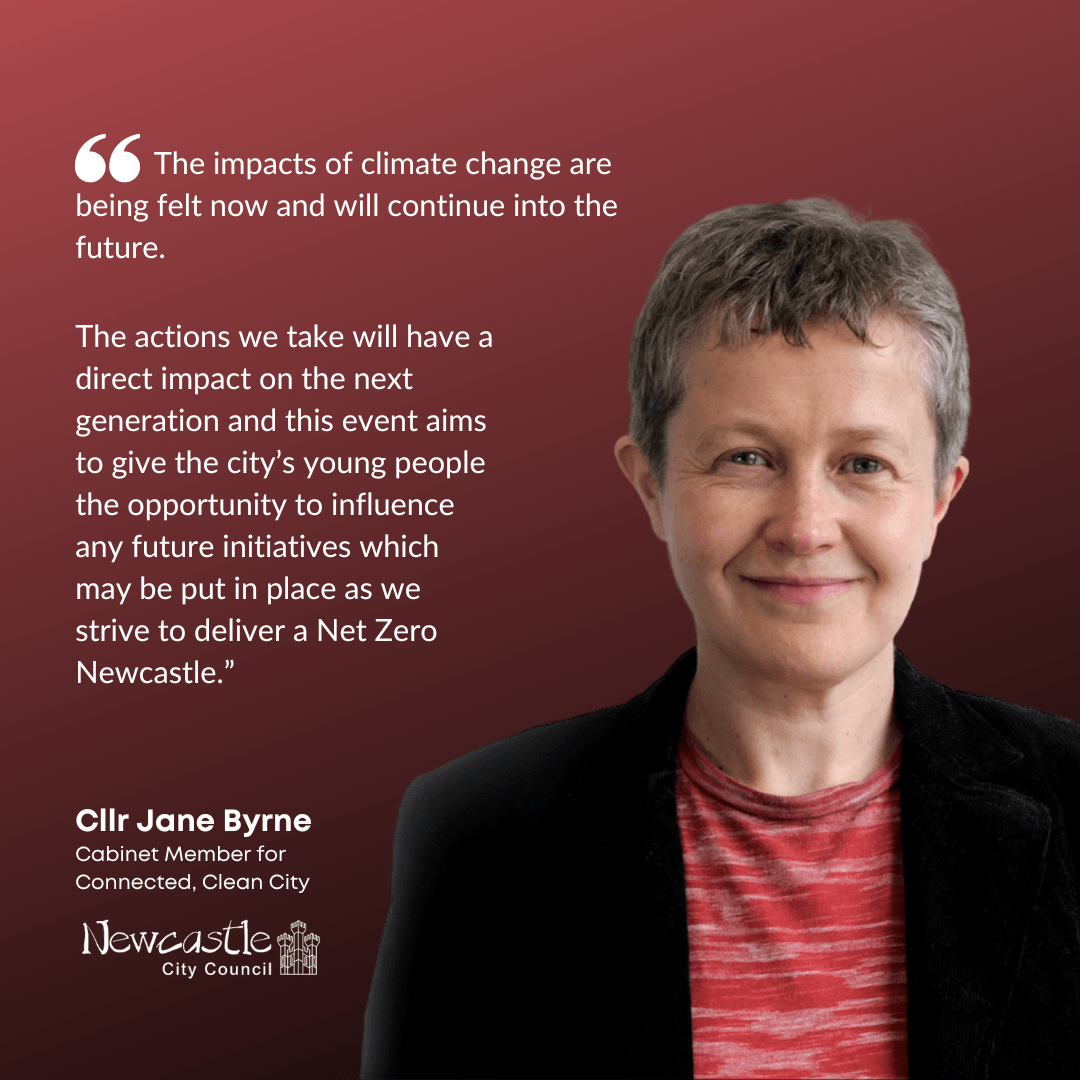 In the first event of its kind in the city, the Youth Climate Change Summit is aimed at 14-18 year olds and will feature experts and scientists from a range of organisations.
Using interactive workshops attendees will be discuss their ideas for the future around three key areas; The work taking place to drive low carbon energy transition and changing how we heat our homes and buildings, plans for driving down emissions and reducing the amount of high polluting vehicles on our roads, and experts from sustainable food networks, green circular economy businesses and flood management teams will discuss how we can build future resilience to the impacts of climate change.
Cllr Jane Byrne, Cabinet Member for Connected, Clean City, Newcastle City Council said:
"The impacts of climate change are being felt now and will continue into the future. The actions we take will have a direct impact on the next generation and this event aims to give the city's young people the opportunity to influence any future initiatives which may be put in place as we strive to deliver a Net Zero Newcastle."
Net Zero (also referred to as 'carbon neutrality') means achieving an equilibrium (a balance) between the greenhouse gases that are caused by human activity/put into the atmosphere and those taken out.
Net Zero Newcastle is Newcastle City Council's commitment to have Net Zero emissions by 2030.
The event takes place on Tuesday 5 July at The Common Room in Newcastle, to register for the event: Newcastle Youth Climate Change Summit Tickets, Tue 5 Jul 2022 at 09:30 | Eventbrite