7 November 2019
| | 2 min read
Newcastle Youth Councillor puts her Climate Change questions to cabinet member
A Newcastle youth councillor was given the chance to put her questions to a senior counterpart to find out about Newcastle's plans around climate change.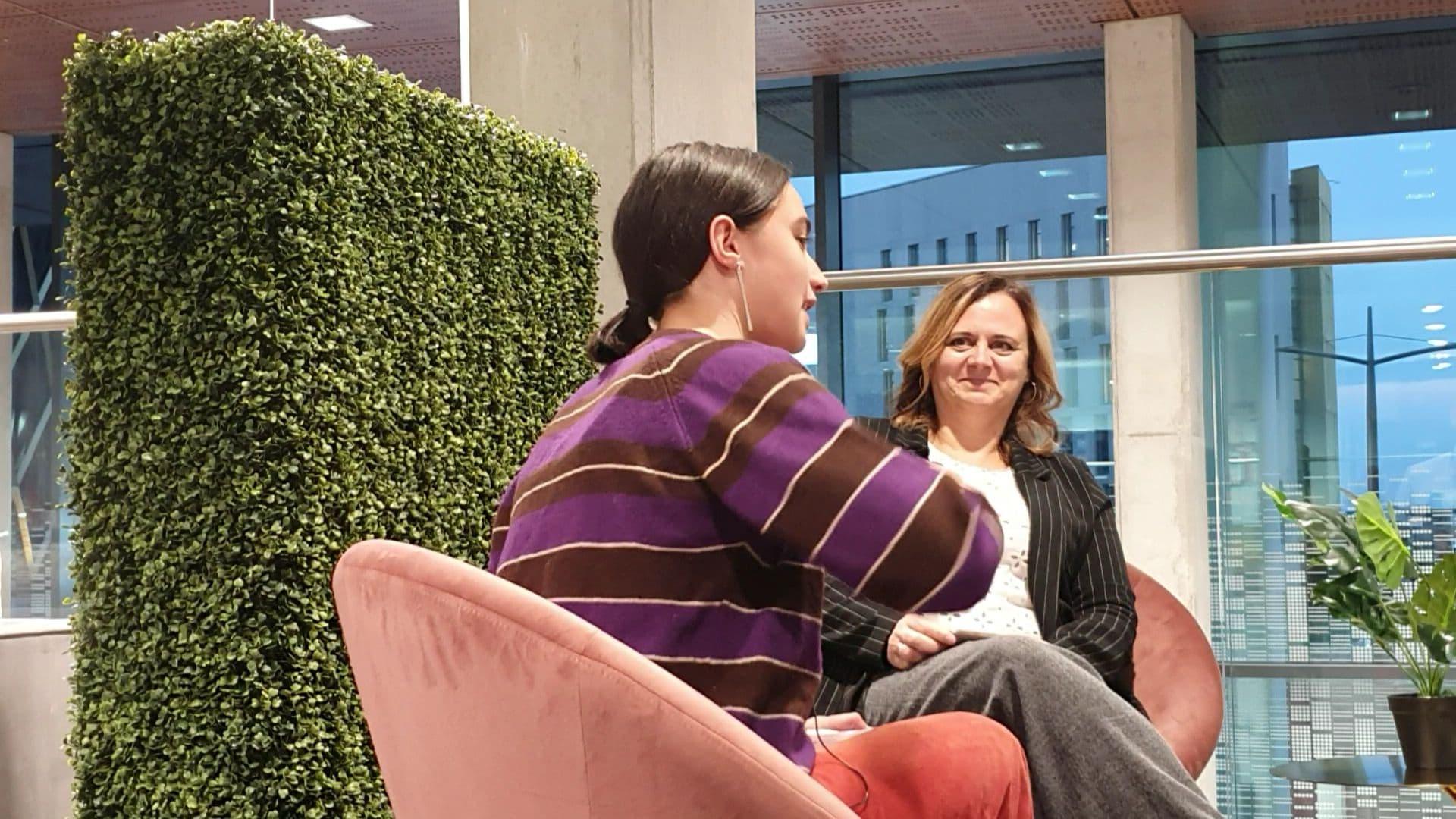 14-year-old St Mary's School pupil Filipa Moreira is the Newcastle Youth Democracy Group member with responsibility for environment.
She was given the opportunity to interview Cllr Clare Penny-Evans, Newcastle City Council's cabinet member for communities and climate change.
The pair met at The Biosphere at the Helix, a sustainable urban development which combines commercial and residential space with first class research and education facilities in the heart of Newcastle.
The interview covers the breadth of issues arising from the global climate change crisis, including Newcastle's climate emergency declaration and the target to become carbon neutral by 2030.
The pair also discuss Newcastle's climate change convention, the new climate change committee, local causes of greenhouse gases, proposals for a clean air zone, cycling provision and the improvement of the city's public transport network.
Watch the video to see the full discussion and found out more about what's being done in the city at www.newcastle.gov.uk/our-city/climate-change-newcastle  
Newcastle Youth Democracy Group member Filipa Moreira interviews cabinet member for Communities and Climate Change, Cllr Clare Penny-Evans