24 September 2019
| | 2 min read
Competition launched to name council recycling wagon
Members of the public have been asked to name one of Newcastle City Council's new recycling wagons as part of a competition to mark national recycle week (23-29 September).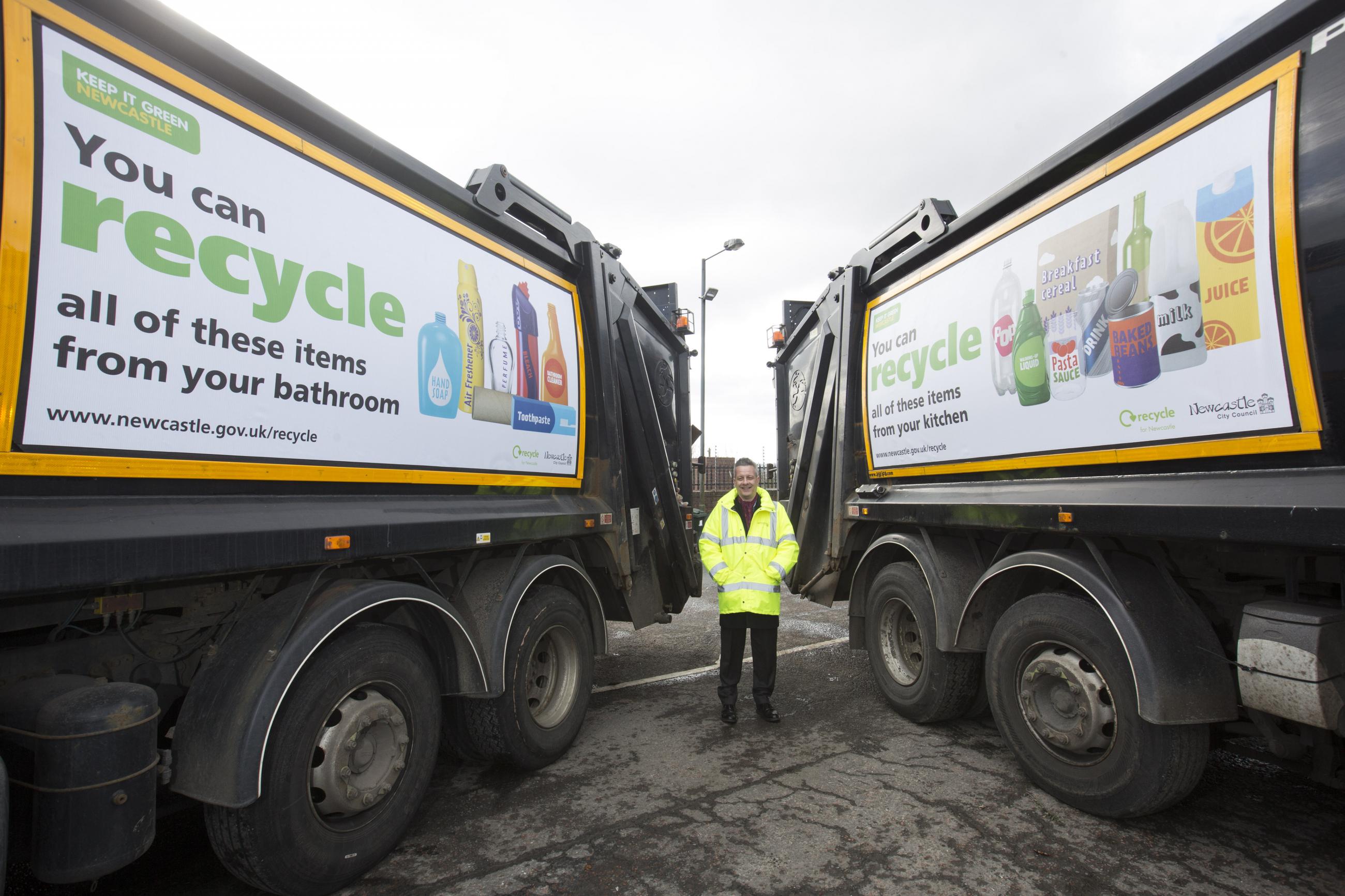 The new recycling wagons will arrive in Newcastle this December and the public have two weeks to submit their name suggestions.
The new wagons are part of an ongoing fleet replacement scheme to introduce new and more efficient vehicles in the city.
But if you want to be in with a chance of winning, you must also correctly name five things that can be recycled in Newcastle along with your suggestion. The winning name will be printed onto the Wagon this December before it goes into service.
Cllr Nick Kemp, cabinet member for environment and regulatory services said: "Recycling has a real benefit to the environment, and as a council we are constantly looking at ways to improve our recycling service, and as we do this, we are investing in our new fleet of recycling wagons later this year.
"We know that the more we recycle the less waste is sent to landfill sites, but we also know that recycling is actually more complicated than you first think. 
"There are so many different types of plastics and packaging, and it is important to help achieve our ambitions on increasing recycling, that we explain what items can be recycled, and this competition helps to raise awareness around what can be recycled in Newcastle."
Recycle week is a national campaign to raise awareness about recycling and across the week the council will also be sharing its tips to help residents recycle more effectively.
Tips include squashing all plastic bottles to create more space and cleaning all aluminium tins before they are put into the blue bins.
You can find more information about recycling, including a full list of items that can recycled in Newcastle, here. 
Entries should include your suggested name, five items that can be recycled and contact details.
All entries should be emailed to hello@yourcityyourhome.co.uk by Friday 5 October.