18 March 2022
| | 3 min read
Business & IP Centre Newcastle celebrates momentous milestone in style
Business & IP Centre (BIPC) Newcastle recently celebrated its 10th Year anniversary since opening back in September 2011.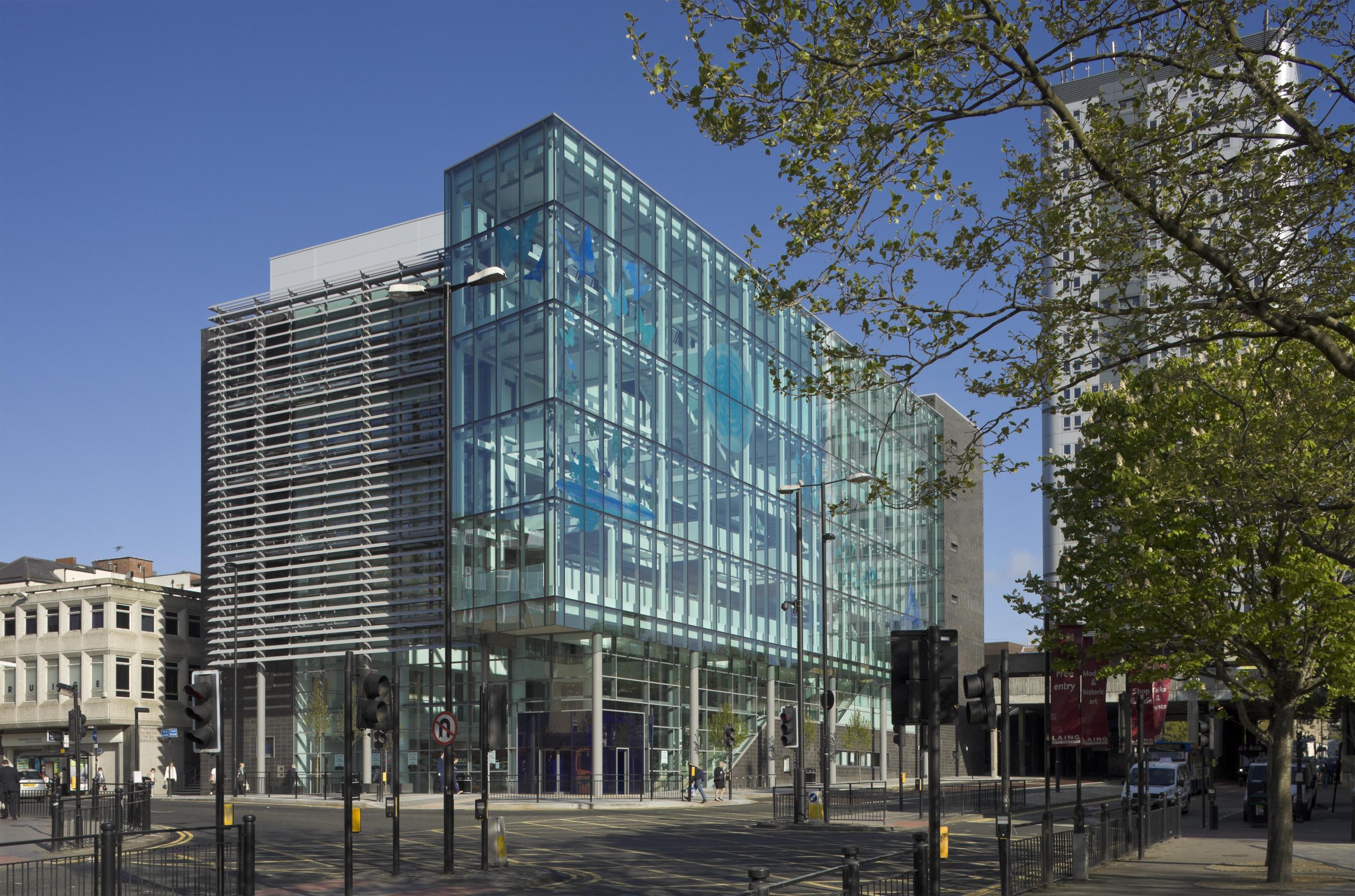 To mark this occasion, BIPC Newcastle held a 10th Anniversary Celebration event at their Newcastle City Library base. This served as a special thank you to various partners and business support organisations who have collaborated with the BIPC across the 10-year period. Their support has played an integral role to BIPC Newcastle's successful journey, enabling North East based SMEs to start-up, grow and thrive. 
BIPC Newcastle were delighted to welcome award winning Broadcaster, and presenter of Channel 4's eponymous 'Steph's Packed Lunch', Steph McGovern as their special guest speaker, who in turn added an extra sparkle to this special evening.
Originally established in September 2011, with the support of British Library and funded by Newcastle City Council, BIPC Newcastle were the country's first regional Business & IP Centre to provide local businesses and anyone looking to set-up their own business in and around the North East region with free access to on-site business databases and the latest market research information and resources, along with guidance on Intellectual Property (IP) matters, and  the different types of IP protection available.
Over the past 10 years, BIPC Newcastle has attracted local businesses and aspiring start-ups from all walks of life and has supported over:
14,000 new-starts and growing businesses

Attracted over 7,600 attendees to over 300 events.

During the last 24 months, BIPC Newcastle has played a key role in helping over 400 SMEs to safeguard around 870 jobs during the Covid-19 pandemic via the Citylife Business Support Programme.
Cllr Ged Bell, cabinet member for development, neighbourhoods and transport, said: "Newcastle City Council were privileged to be selected by British Library to be their first regional Business & IP Centre, back in 2011. Since then, we have been pleased to support its development and growth into the highly successful service it is today, providing crucial support to new and existing businesses within Newcastle and the broader north-east region."
At the heart of BIPC Newcastle's core services and pivotal to their growing success is their team of 38 friendly & knowledgeable Experts in Residence, who derive from a wide variety of business sectors. Most Experts are small businesses themselves, but they also include local business support partners.   During the last 12 months, despite operational difficulties inflicted by Covid, our Experts in Residence have delivered a colossal 3,729 hours of one-to-one support to SMEs across the region.
John Musham, from BIPC North East commented "During the past 10 years, BIPC North East has gone from strength to strength building partnerships and working together with key public and private sector partners across the North East business community. It is this collaborative approach that has made BIPC Newcastle a success along with help local businesses grow & flourish."
"BIPC North East's network of Experts in Residence offers local businesses a unique opportunity to access advice and support on a variety of sector topics and an opportunity to learn from the experiences and insight of people who have 'been there, done it and got the t-shirt'".
Building upon the success of over the last 10 years and as part of the British Library's national network expansion, the service has rebranded to BIPC North East and has expanded into main libraries across the region to reach out to more start-ups and existing businesses.
BIPC Newcastle is now operating as BIPC North East. BIPC Newcastle remains their regional Centre and now coordinates and supports the activities of six newly launched BIPC Local Centre's located in Berwick, Morpeth and Hexham Libraries in Northumberland, North Shields Library, 'The Word' in South Shields and Sunderland Libraries. A BIPC service offering is also provided within Blaydon Library, in Gateshead.