27 April 2021
| | 3 min read
Builder ordered to pay over £1,000 after flytipping in Newcastle's West End
A self-employed builder who flytipped in a city back lane has been ordered by magistrates to pay over £1,000.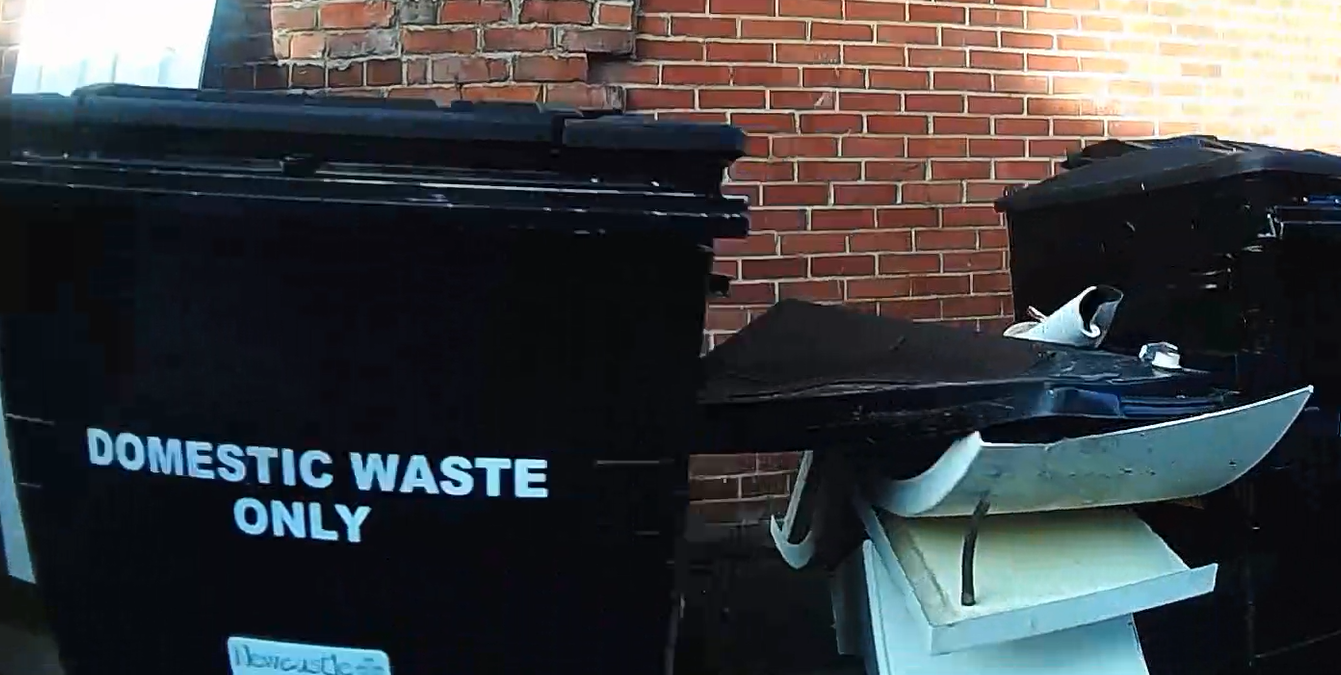 HomeCraft Services' Michael Johnson, 56, of Fawdon Lane in Fawdon, pleaded guilty to three charges – including not having a licence to transport waste, and not being able to prove how he'd been disposing of rubbish – after being caught red handed in October last year.
Ed Foster, Newcastle City Council's head of public safety and regulation, said: "There is never an excuse for flytipping, especially if you are someone who has worked in the building industry for more than a quarter of a century – You should know the rules.
"We all want our city to be a clean, green and brilliant place to be, and are sure that the vast majority of people will be very glad to see the courts taking a dim view of such abhorrent behaviour.
"Rest assured, as a council we are doing all we can to catch and prosecute those who would senselessly blight our communities.
"However, we cannot be everywhere at once and so must continue to encourage local people to help and, wherever it is safe to do so, collect and provide us with the information and evidence to catch these criminals."
Officers catch flytipper in the act
Newcastle Magistrates' Court heard that on October 22 2020 council wardens were driving in the Arthurs Hill area of the city when they spotted two men pulling items from a white Vauxhall panel van and dumping them into and in between shared household wheelie bins between Wingrove Road and Severus Road.
The men – Johnson and an unidentified younger man - then drove off, leaving what looked like large pieces of plastic with metal legs in the back lane.
Officers followed them for a time, as they drove along Nuns Moor Road, Studley Terrace, Brighton Grove, the A189 leading to Grandstand Road, and onto to the northbound A167.
They then lost sight of the van – branded with the name HomeCraft Services – when it crossed over three lanes of traffic and turned onto Stamfordham Road and out of sight.
Returning to the site of the flytip, officers found the van parked up and the same two men now loading the waste back into it.
Officer's approached Johnson, who was cautioned and told what had been seen.
He told them he was a builder and claimed he had dumped the waste – including a fiberglass canopy, from a property on Cedar Road in Fenham - only temporarily, so he could fit materials in his van.
He claimed not to know the name of the younger man, who had run off, and said he had picked him up in the street.
Officers visited Cedar Road and could see no building work at the address given.
Johnson was subsequently written to and documents, which are required by law to show what waste has been produced by a business; how much; how it is stored; when and where it has been moved; and how it has been disposed of, were requested.
Not having such documents can indicate that someone has been unlawfully tipping, avoiding the cost of waste collection and disposal, and therefore obtaining an unfair advantage over competitors who comply with the legal requirements.
Flytipper pleads guilty
Johnson pleaded guilty to depositing controlled waste on land without the authority of an environmental permit; failing to comply with regulations and to produce written information about the transfers of controlled waste; and transporting controlled waste in the course of business without registering as a carrier.
Johnson 'reckless' but returned to pick up waste
In mitigation solicitor John Brown said Johnson had been a builder for over 25 years and had always sought to operate lawfully and dispose of his waste properly.
He said Johnson usually hired skips to dispose of waste from his jobs however, he accepted he had failed to keep any documentation going back further than his most recent three invoices from the skip hire company.
Mr Brown told the court Johnson's business had been decimated by the Covid-19 pandemic and he and his wife had seen their income drop below their monthly outgoings.
He said Johnson had been "reckless" but he had seen the council officers and had returned to collect the waste himself, meaning that there was no need for the authority to clean it up.
Flytipper sentenced
Magistrates fined Johnson £738, with £200 costs and a £74 victim surcharge - £1,012 in total.