Our website will be undergoing essential maintenance from 9am on Friday,  21st of November for a short period of time. Please avoid completing any online forms during this time. Apologies for any inconvenience this may cause.
31 July 2019
| | 2 min read
Benefits Advice
Welfare Rights Service for all residents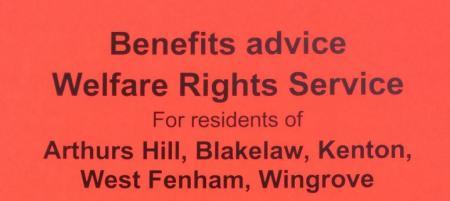 Welfare Rights Service - information
This service is provided by Newcastle City Council's Welfare Rights Service, initiated by your Ward Councillors and funded by the Ward Committee.