6 January 2021
| | 5 min read
Batteries cause fires at Walbottle recycling centre
Families are being reminded to dispose of their batteries and electricals properly after fires at a Newcastle recycling centre.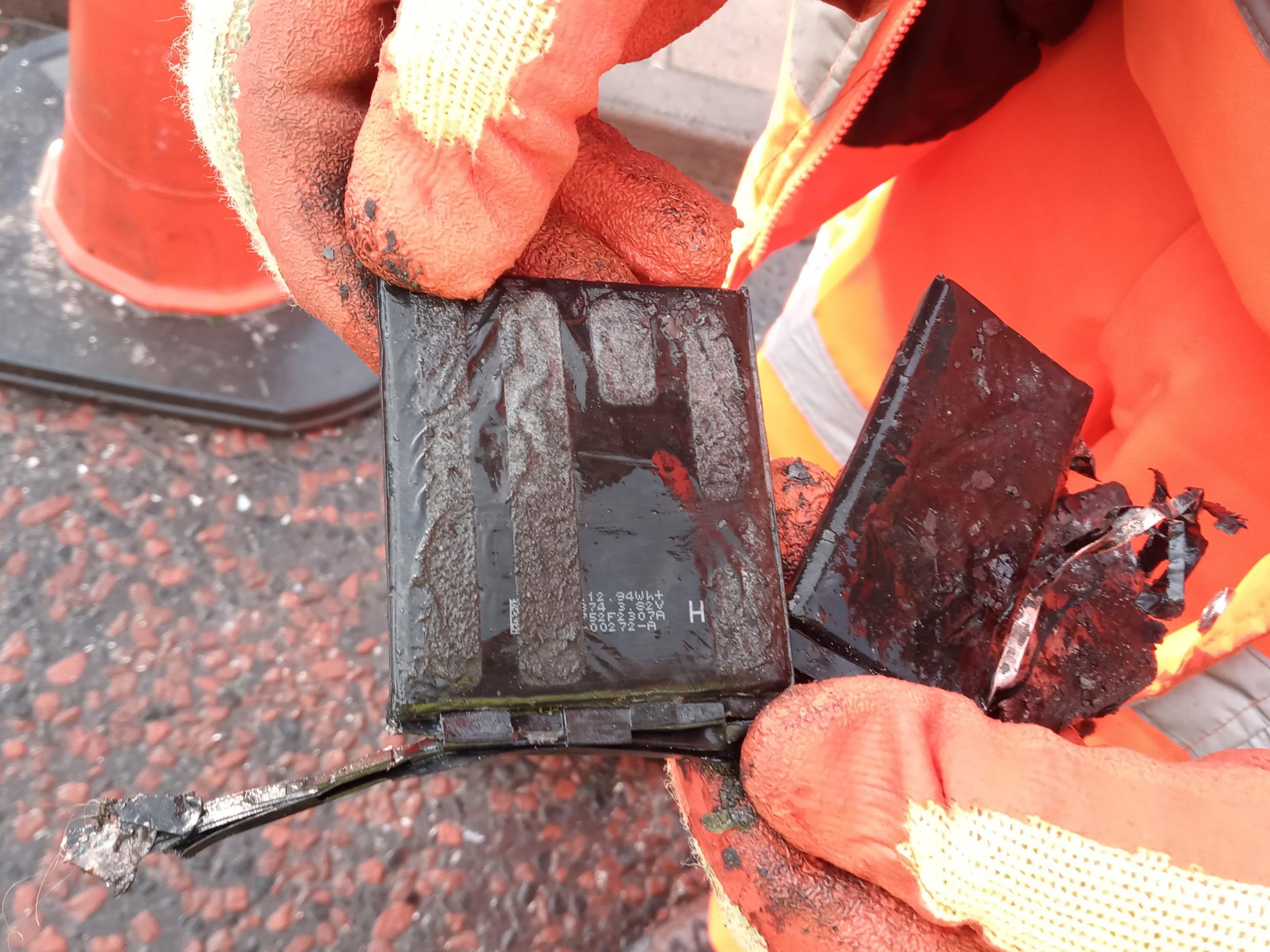 Walbottle HWRC was shut for more than an hour on Tuesday (January 5) after smoke was twice spotted coming from waste compactors, which was being used to crush black bags of household rubbish.
Cllr John-Paul Stephenson, Cabinet member for environment and regulatory services, said: "Thankfully, due to the swift action of our staff, the fires were extinguished, nobody was hurt and there is no lasting damage to the sites, but as we have seen from previous incidents elsewhere in the country this could have been much worse.
"Batteries, chargers, items like old mobile phones or vape pens, and other small devices should not just be placed in general waste and need to be disposed of separately, or they pose a serious fire risk, be that in a bin, bin wagon or - as we see in this case – at our recycling centres."
Even low voltage batteries, like commonly used AA and AAA alkaline varieties, can start a fire under the right conditions.
If their negative and positive terminals come into contact with something metal, heat begins to build and if that is confined, for example by other rubbish, it can't dissipate, and will eventually get hot enough to ignite the surrounding materials.
Cllr Stephenson said: "If you need to get rid of them, please use the large network of free-to-use battery collection points, including at supermarkets, large DIY stores and many other shops across the city, or take them to the dedicated Waste Electrical and Electronic Equipment (WEEE) areas of our HWRCs."
The first fire at around 11.20am, which closed Walbottle recycling centre for around 45 minutes, is believed to have been caused by a combination of an old mobile phone and a vape pen overheating and setting light to paper inside a black bin bag that was in the waste compactor.
The cause of the second fire, at 1.20pm, which closed the site for 20 minutes, is not yet confirmed as the compactor was sealed to starve the blaze of oxygen.
Recycling centres remain open during lockdown
Newcastle City Council's recycling centres are unaffected by the new national lockdown restrictions and will continue to open daily, in accordance with their winter opening hours.
Measures to ensure safety and social distancing, and manage access – including an "odds and evens" system that since the summer has determined which days residents can visit – remain in place.
To find out what you need to know before visiting see www.newcastle.gov.uk/hwrc
Residents' Christmas recycling efforts praised
A very busy festive period saw thousands of people visit the authority's three recycling centres, with families thanked for their patience and effort to do the right thing with their excess rubbish.
Cllr Stephenson said: "Even before the challenges of the ongoing pandemic the festive period is one of the busiest times at our HWRCs.
"However, thanks to the patience and understanding of visitors, and the measures in place to ensure safety and social distancing, overall things have run smoothly, and we can only say 'thank you' to residents for that."
Already many people have taken their now unwanted "real" Christmas trees to their local HWRC, with anyone still to take down their decorations encouraged to follow their lead, so that the biodegradable material can be turned into compost at the council's Sandhills garden waste recycling centre in Newburn.
And recycling centre staff are hopeful that other trends seen over the festive period, such as cardboard being recycled free from plastic and polystyrene packaging, excess glass bottles being collected and taken to a HWRC rather than placed in general waste, and larger waste electricals – particularly TVs – being disposed of correctly, will continue into the new year.
Rubble and plasterboard disposal resumes
The disposal of rubble and plasterboard was temporarily suspended over the festive period to allow more space for residents to dispose of household waste.
From Monday January 4 this has now resumed.
Find out more
For more information about how to dispose of items properly see our Recycling A to Z at www.newcastle.gov.uk/recyclingatoz