30 March 2023
| | 2 min read
Additional measures to prevent through traffic in Jesmond confirmed
Additional measures to reduce traffic cutting through local streets in Jesmond are set to be installed on Friday (31 March), Newcastle City Council has confirmed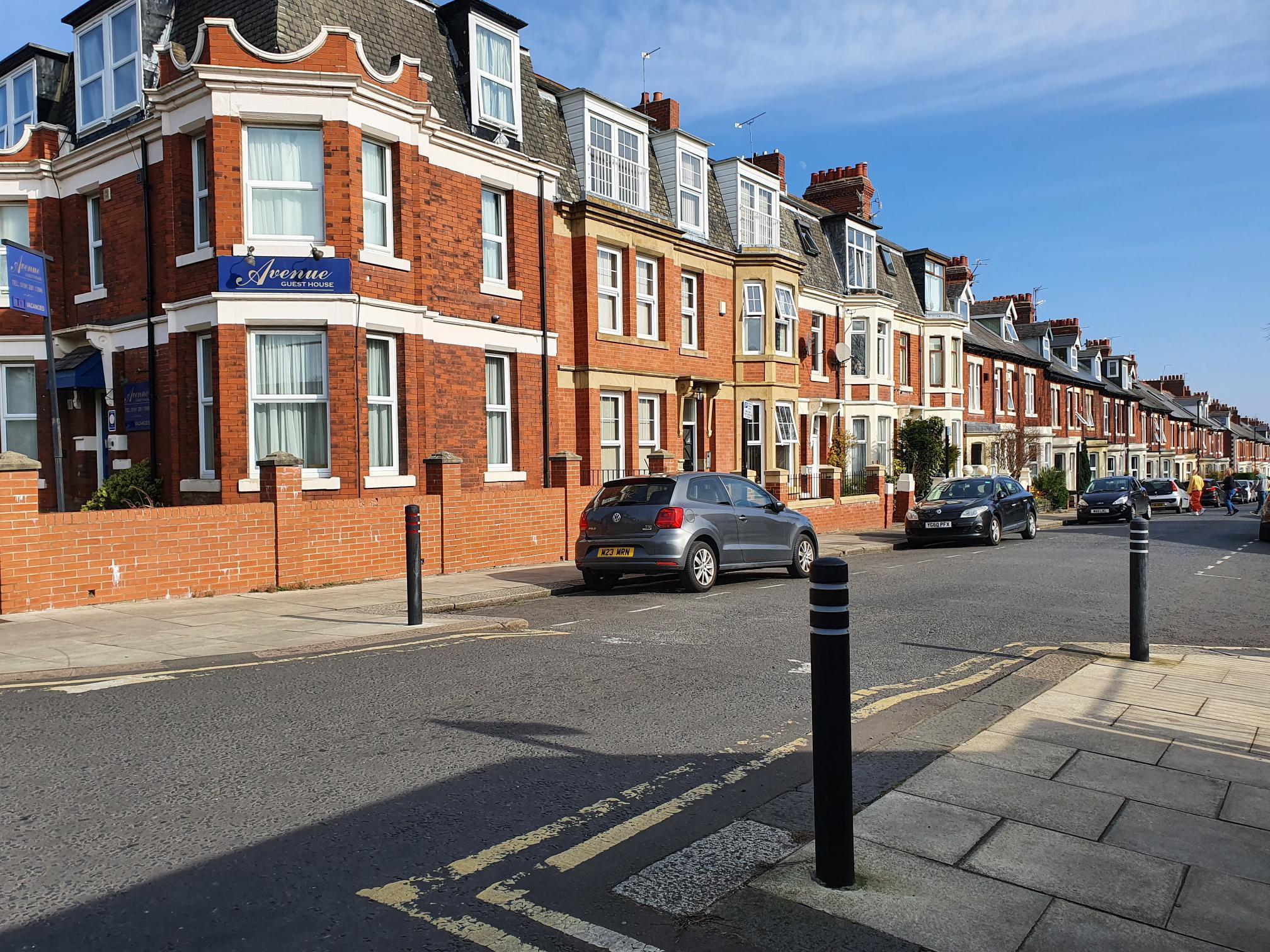 Following feedback from residents and consultation with the emergency services, the council has reviewed the scheme and additional closures will be in place on Jesmond Dene Road and Akenside Terrace, to stop displacement of traffic as part of the Jesmond East neighbourhood low traffic zone. The scheme is being trialled to prevent through traffic using residential streets between Osborne Road and Cradlewell.
Since the scheme was installed in early March, the council has been monitoring the impact of traffic on the surrounding streets. Traffic counts show an increase in traffic using Jesmond Dene Road, Grosvenor Road, Grosvenor Avenue and Akenside Terrace.
To address issues raised, the council will put in further mitigation measures in place using Temporary Traffic Regulation Orders (TTROs). This includes closures on Jesmond Dene Road close to the junction with Grosvenor Road, and on Akenside Terrace close to the junction with Jesmond Road.
A Newcastle City Council spokesperson said: "When we develop neighbourhood low traffic zone trials, we also monitor its impact on surrounding streets. Trials mean we can make changes if required, and we have seen a displacement of traffic on surrounding streets as part of the Jesmond East neighbourhood low traffic zone trial.
"The mitigation measures that we are putting in place are designed to restrict through traffic as some drivers may seek to avoid the closures and cut through local streets, rather than stick to more appropriate routes which are designed to carry higher volumes of traffic.
"These mitigation measures have been developed in consultation with the emergency services."
The additional measures will add to the closures on Manor House Road and its junctions with Osborne Avenue, Shortridge Terrace, Buston Terrace, Cavendish Road and at the entrance to Manor House Road Back Lane and the junction of Manor House Road (opposite the back lane of Queens Road and Fern Avenue), which are part of an Experimental Traffic Regulation Order (ETRO). 
Additional signage will also be placed in the area to provide advance warning of these closures.
A six-month public consultation on the ETRO scheme will run until 10 September, which will be used alongside data collected on whether this scheme should be made permanent.
More information is available at www.newcastle.gov.uk/neighbourhoods