Being a Shared Lives carer is very rewarding, because our scheme is growing, we are actively seeking new carers who are able to support individuals on a short or long term basis.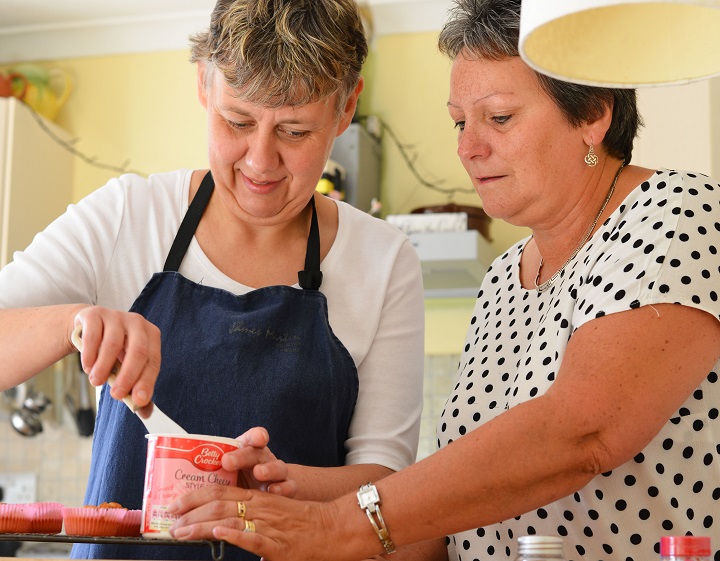 Our Shared Lives carers in Newcastle come from all walks of life. You don't need any qualifications or experience – you just need to be willing to share your home and make a real difference to someone's life.
Our Shared Lives team will provide you with full training and support to ensure everyone has the help they need. You will be paid a generous allowance to provide a family environment and support to individuals for short breaks, a long-term placement or for a few hours a day.
To be a Shared Lives carer you need to be able to:
offer a safe, supported and welcoming home with at least one spare bedroom if it is a long-term placement, short break or emergency care
offer a stable and supportive environment, and have the motivation and commitment to developing a long-term caring relationship
offer time, encouragement and opportunity whilst being aware of the person you are caring for and their needs
You might need to assist with:
accompanying people to appointments, for doctors and dentists and other health services
transport to and from leisure activities, work, college or community venues such as the library, shops and swimming pool
holidays, outings and entertainment such as outdoor activities
advocating, that is speaking up on the person's behalf if they struggle to do so themselves
helping to manage finances and safekeeping of medication
reviews and attending meetings for or with the person
To find out more about what it's like to be a Shared Lives carer read Pauline and Stuart's story.
What are the housing requirements?
You can have any style of home as long as it meets our fire, health and safety requirements and is in good repair and decoration.
For long term placements, short breaks or emergency care you will need to provide:
a comfortable, furnished bedroom for the person to have sole use of during their stay
use of communal areas of your house, living room, kitchen, bathroom, garden areas, etc
a healthy varied diet including meals, snacks and drinks
some support with day to day living, laundry, personal care
your time, patience and enthusiasm to support people to learn essential skills, develop friendships, and try new experiences
You do not have to own your own home to be a Shared Lives Carer.  When you apply to become a carers you will need to have lived at your current address for a specific length of time before you can make an application. You will need to provide details of your mortgage provider or landlord so that we can carry out relevant checks as part of the application process.
We are particularly keen to hear from you if you have ground floor accommodation and if you live in a property that has already been adapted. If you are providing short breaks you do not need any adaptations, although we are looking to recruit new carers with already adapted ground floor accommodation. If a person was living with you long term your Shared Lives worker would discuss and arrange any adaptations necessary.
Are there any other requirements?
You will need to have Domestic and Public Liability Insurance (specifically for the scheme to the value of £3 million) to meet Care Quality Commission (CQC) and Newcastle City Council's contractual requirements - we can advise you about how to arrange this.
Shared Lives is a unique model of support, which is often rewarding for both the carer and the person using the service. There will be specific requirements and expectations about how a person's support is provided, and these will be fully explored with you before any placement is made. When you become a Shared Lives carer you will complete an induction training programme and the nationally recognised Care Certificate.
You will be supported by the Shared Lives Team, who will help you to develop into the role. Mandatory training will be provided on a range of topics which will help you to provide good quality support.