Welcome to Newcastle Libraries
Welcome to Newcastle Libraries
We're doing all we can in the circumstances to make your visit to Newcastle Libraries as enjoyable as possible. Newcastle Libraries are requesting that people continue to use Covid measures in library buildings.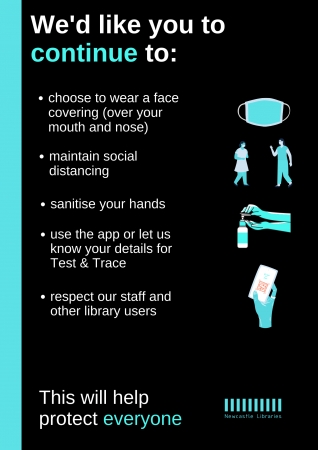 This is to:
Help the City combat rising infection rates

Protect the health and welfare of staff and customers

Help make the number of people using our buildings and using their services manageable
Library staff will continue to wear face coverings and maintain social distance when appropriate and will be on hand to assist library users to access our services, borrow books and use our facilities.
We'd like you to continue to:
choose to wear a face covering

follow directional signs, maintain a social distance and interact with our staff through a protecting screen

sanitise their hands on entry and exit of a building

use the Track and Trace system when entering library buildings
Our current in-building services are:
You can come and use a PC for one hour (which may be extended when PC demand is low)

Come in and browse for books to borrow for 30 minutes

Enquire with a member of staff about your library membership and reading, council-related enquires and upload documents to your council accounts

By appointment, you can speak to a Skills' Hub Advisor, get Business and Intellectual Property advice and speak to the Citizens' Advice and verify your VISA
If you need any assistance, please let a member of staff know. You can access:
Height adjustable standing desk
Wheelchair accessible desk
Scanner
Visually Impaired Hardware
You can  print and use the photocopier at City Library
Make sure you have coins. We can not give you change and we currently can not take card payments
If someone else is at the printer, wait until they are finished
Press print
Make a note (or if you have a smart phone - photograph) of the release code
Raise your hand to let a member of staff know you wish to print
Follow the floor markings to the printer
There is a printer in the atrium in the window or near the exit on level 2
Sanitise your hands before and after using the printer
Return to your PC or leave on level 2
Thanks - and thank you for your patience and understanding
Did you know?

You will still be able to browse, borrow and return items, but there will be no access to public computers in any library, and all public WiFi will be off.
You can help Newcastle City Council find out more about what we need to do to make access to the internet easier for our residents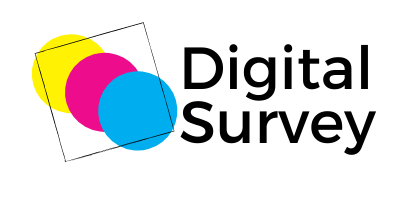 Answers to this survey will help us to gather valuable information on how we can continue to support digital inclusion. No personally identifiable information is collected and you cannot be identified from your answers. Your responses will only be used to inform our ongoing digital inclusion activities. Summary information from all responses will be shared with the Co-Operative Council's Network Digital Inclusion project.