Select & Collect - borrow books while libraries are closed
 A new service from Newcastle Libraries
Select & Collect lets you log into the library catalogue, choose the items you want to borrow and then collect them at a later date. This service is in response to high demand from people wanting to borrow books and audiobooks, becuase your libraries across Newcastle are not open for browsing, Select & Collect allows you to browse online, find what you want, and come and collect it. Currently we operating from City Library in central Newcastle, but aim to expand to branches.
We're using all of the systems we have in place to operate this service,  we acknowledge that it's not the  slickest process - but I hope that you will bare with us in these difficult times. If you get stuck or want to suggestion improvements please call us or email us at information@newcastle.gov.uk
If your not already a member or only have online membership you will need to join here to borrow items or use PCs
How to use Select & Collect

1) Using your eight digit Library Card Number and four digit pin log into the Library Catalogue LINK...

 

2) Go to the SEARCH OPTION, make sure you  select CITY LIBRARY and search for the book or item you want.  Have you considered borrowing eBooks or eAudiobooks - they're free and you don't need to worry about returning them - they'll be download straight to your smart device.

 

 

3) Click 'Add to Basket' for each item you'd like to borrow -  remember you can only borrow a a maximum of 6 items at the moment

 

4) Go to the top of the page and go to BASKET - this will open 'Items in your Basket'.

 

5) Make sure you have the items you want and click SEND.

 

6) Enter this email address information@newcastle.gov.uk and add how you want use to contact you to let you know your books are ready - your email address or telephone number.

 

7) You can now close the windows. Our librarians will add the items you have selected to your account. They will email or call you when your items are ready to collect from City Library. Fines are currently suspended - but we'd appreciate you return your books to City Library when you're finished with them so others can enjoy them. Please use the 24 Hour Library near the library entrance on John Dobson  Street.

 
Did you know?
If you don't have access to the library catalogue you can call us on email us at information@newcastle.gov.uk or call us on XXX XXXX. We might be able to help you choose some books or make some recommendations.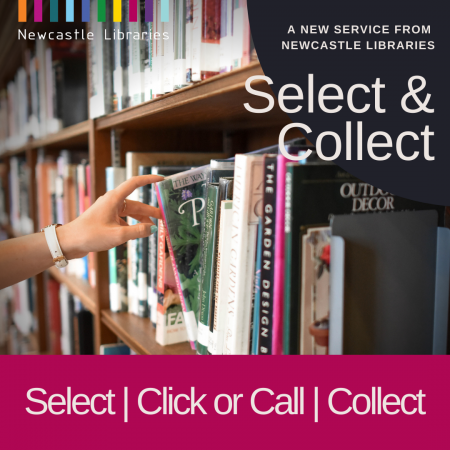 Since we closed our buildings in March - many people have started using our great range of eBooks, eMagazines and eAudiobooks. They are downloaded directly to your smart device and you don't need to worry about returning them.  Follow our simple guide to get access to digital stories today.