Reading Well Long Term Conditions
What is 'Reading Well for long term conditions'?
Reading Well for long term conditions has been developed to help people who have, or are caring for someone, with a long term physical health condition. The books have all been recommended by health experts and people living with long term conditions with common symptoms including pain, fatigue, sleep problems and low and anxious feelings. The books provide information and advice to help you understand and manage selected conditions and common symptoms. They also tell personal stories and provide practical support for family, friends and carers.
What are the books and where can I find them?
There are copies of each title at City, Cruddas Park, Denton Burn, East End, Fenham, Gosforth, Kenton, Outer West and West End Libraries, which can be borrowed for a 4 week loan period, with the possibility of renewing the books if no one else has reserved them. The recommended books can be found in the 'Reading Well' sections of each library participating in the scheme. Please ask a member of staff if you're unsure where this section is. Like any of our books, you can reserve these books and pick them up from any of our libraries. View the 28 titles recommended on the scheme.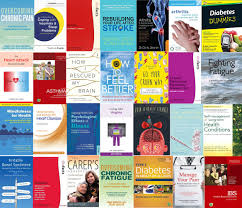 How does it work?
Anyone can borrow the recommended books.  You can use the books on your own, although self-help reading often works best with support from a health professional. We would recommend you to talk to your GP if you are struggling with a health problem as they can advise you on other treatments or support available. 
Other Health Resources
Newcastle Libraries also has a range of other health books and fiction books which deal with health issues that can be searched for on our library catalogue.