Reading Well for children
What is Reading Well for children?
Reading Well for children recommends reading to help children deal with worries, feel better and boost their mood. The books have been chosen by children, carers, health experts and librarians to help you understand your feelings and cope with tough times. You can read the books on your own, or talk about them with brothers and sisters, friends, parents, carers, teachers, doctors or somebody else you trust.
What are the books and where can I find them?
There are copies of each title at seven of our libraries: City, East End, Fenham, Gosforth, Kenton, Outer West and West End Libraries, and you can borrow them for 4 weeks at a time. You can extend this loan period and renew the books if no one else has reserved them.  When you visit our participating libraries, look for the books in the Children's section under 'Reading Well for children'. Please ask a member of staff if you're unsure where this section is. Like any of our books, you can reserve these books and pick them up from any of our libraries. View the titles recommended on the scheme.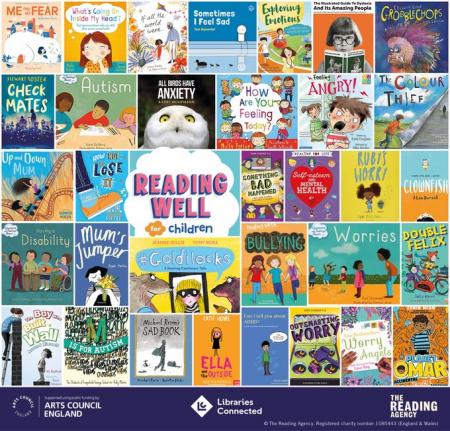 How does it work?
Anyone can borrow the recommended books. You can use the books on your own, however, if you find you are struggling you might find it helpful to talk things through with people you trust such as a parent or carer, a friend, teacher, school nurse or counsellor. You can ask about going to see your doctor if you want more support. 
Other Health Resources
The following organisations offer support and counselling:
Anna Freud Centre has tips and advice as well as videos to help children and young people.
Childline is open 24 hours a day, 7 days a week.
Young Minds is the UK's leading charity fighting for children and young people's mental health. Open 24 hours a day, 7 days a week.