Knit and Natter at Newcastle Libraries
Knit and Natter at Newcastle Libraries
Calling all Newcastle Knitters (and Crocheters!)
Newcastle Libraries welcomes you to be a part of our Knit and Natter network.
Volunteer to lead a library knitting group. Share your skills and get people chatting as we knit items for charity. Email: information@newcastle.gov.uk if you'd like to help.

Donate yarn and needles to a good cause. Drop-off at any Newcastle Libraries branch.

Join a knit and natter group.  Everyone is welcome and we have supplies you can use.
We are also hoping to start a Knit and Natter group at East End Library on Thursdays at 11am. If you are interested in joining please email eastend.library@newcastle.gov.uk
Help us to promote our groups by displaying this poster Knit and Natter Poster - all.pdf
Did you know?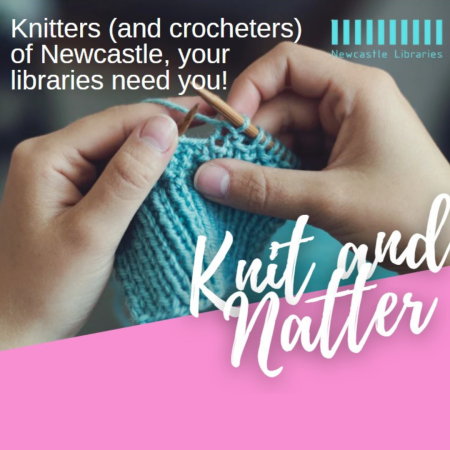 Newcastle Libraries service is a Library of Sanctuary.
We welcome, provide support and create opportunities for those seeking sanctuary in our city.
We're proud to be supporting the charity Hero Bears for Refugee Children.
For more information on how you can knit bears for this great cause email information@newcastle.gov.uk