Disney Celebration Party
Disney Celebration Party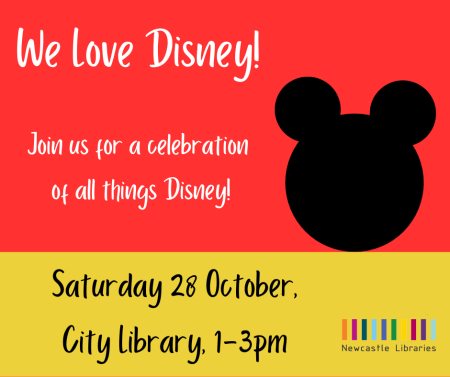 Join us for a Disney Celebration Party!
Saturday 28 October, 1-3pm, Bewick Hall, Level 2, City Library
Get ready for a magical extravaganza that will transport you into the enchanting world of Disney! This in-person event is your chance to immerse yourself in the wonders of your favourite Disney characters and stories.
Experience the joy and excitement as you listen to Disney themed stories, get creative with Disney crafts, and enjoy a disco inspired by iconic Disney movies and songs. Test your Disney knowledge with our fun family quiz. Whether you're a fan of Mickey Mouse, Elsa, Woody, or any other Disney character, this event promises to bring smiles and laughter to all.
Please note, there will be no Disney characters appearing at the event. It is an opportunity for us all to dress up and share our love of Disney.
Suitable for children aged 3-11. Fancy dress is thoroughly encouraged but not compulsory.
Please book a ticket for each child. Adults do not need to book a ticket but space is limited so we ask you to be mindful of how many adults are in your group. If you can no longer attend, please cancel your ticket so someone else can book a space.
You can book your free tickets here
Did you know?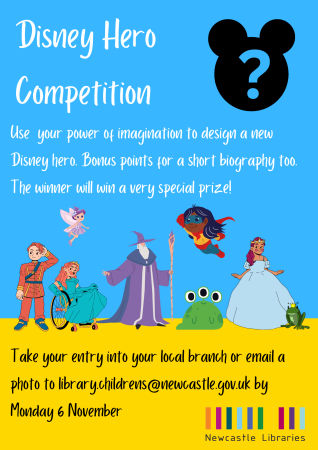 To celebrate our Disney themed half term activities, we want you to join in by creating a new Disney hero! Use all your powers of imagination to design their looks and bonus points for a short biography too. One winner will receive a very special prize! To enter, take your design to your local library or email library.childrens@newcastle.gov.uk by Monday 6 November