The Newcastle Collection – Access the Special Collections
The Newcastle Collection – Access the Special Collections
Library & Information Officer, Sarah Mulligan, explores our heritage online.
We were a little late off the mark in Newcastle, we only established a public library service in 1880, 30 years after the Public Libraries Act of 1850. This decision only came after much debate and opposition, one objection was that women might be tempted to 'waste time in libraries rather than concentrating on their household duties'!  The Reference Library officially opened in 1884 and this image from 1910 seems to be full of men, idling their time away in the reference library!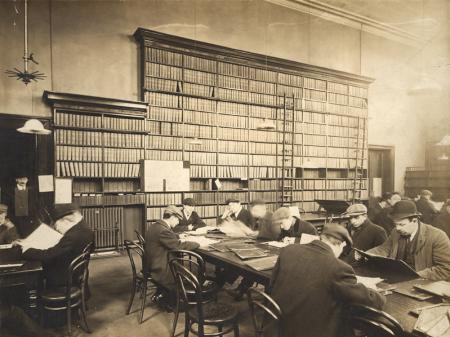 From the very beginning there was a desire to collect and acquire rare books, this is particularly true for our Local Collections.  Many wonderful items which reflect the proud cultural heritage of our citizens were acquired in the first years of the library opening.  Some of these were purchased, some acquired by public subscription and others were bequeathed to the City and its residents.
Over the years these 'Newcastle Collections' have moved behind the scenes and following the move to our new library in 2009 are now housed in special temperature-controlled areas, where they can be preserved for future generations.  There is also space to display some of these treasures in our Newcastle Collection area on Level 6 of the City Library.  Customers on request can also view many of these rare items, making our Cities cultural heritage accessible to all.  However at the moment with our buildings closed we're not able to share this collection..... or are we? Did you know you can view many of our rare treasures online at www.newcastle.gov.uk/newcastlecollection, you don't need to move from your sofa to access some of our finest Heritage material.
I'd like to tell you about two of my favourite collections, they may not be as well-known but they both contain exquisitely beautiful illustrations.
The Collinson Collection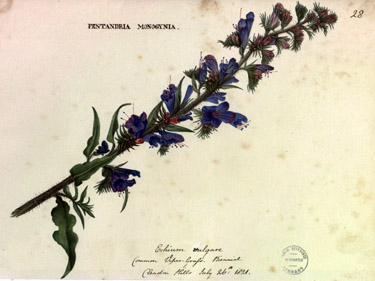 Consisting of three volumes of detailed watercolours of the flora of Northumberland and Durham.  The albums are catalogued as being by Richard Collinson, and his name appears on their title pages. Richard Collinson may have given the albums to the library, but the identity of the artist is not known.  They contain hundreds of beautifully executed drawings of plants and flowers, which are a visual delight, you can view many of these images on the website.
Gibsone's Conches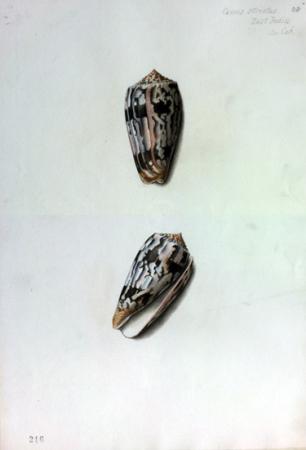 I must admit before starting to work in Local Studies I hadn't given much thought to the term 'Conche', but viewing Gibsone's collection changed that.  They are the most detailed watercolour drawings of seashells, over 7,000 of them, all created by local entrepreneur George Gibsone.  They were bought by public subscription and given to the library in 1890.  For many years they were kept in a large wooden box, but since 2007 the whole collection is now housed in conditions which will preserve it for future generations. 
You can view these collections and much more on our Newcastle Collection site, we hope you enjoy exploring some of our fantastic cultural heritage.
Did you know?
Sarah Mulligan is Newcastle Libraries' History and Heritage Library & Information Officer.  She is currently managing the extremely popular Today from Torday programme on Facebook.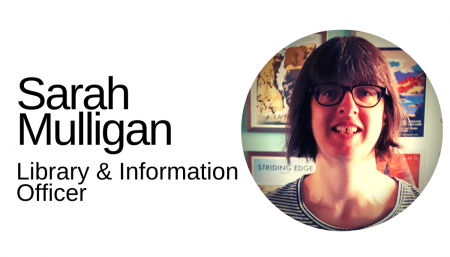 At the moment with our buildings closed we're not able to share this collection..... or are we?