Newcastle Businesses affected by Covid-19
Newcastle Businesses affected by Covid-19
Library & Information Officer, Stephen Hawley examines what help the BIPC can offer during lockdown.
BIPC Newcastle is doing its best to remain open for business, during these difficult times. Libraries remain closed and staff are working from home, but we are doing our best to maintain the best service that we can. Although we are not able to offer our usual range of services you can contact us by email bipcnewcastle@newcastle.gov.uk. Members of the team who normally deliver IP Surgeries are still on hand to answer enquiries, so if you have any questions regarding IP please do get in touch. We will do our best to answer your questions by email, but please bear in mind that in this unusual time it may take longer to respond than normal.
Current Services
We have access to a selection of our business databases. We currently have access to IBIS World (market research reports) and COBRA (Complete Online Business Reference Advisor - detailed business information guides and business opportunity profiles). We are not able to provide remote access to these, but we can send you a limited number of guides or reports. Contact us if you would like to know more.
Unfortunately, at present we cannot continue to offer our normal Experts in Residence advice sessions until our libraries can open again, but if you are looking for general business start-up advice please get in touch as some of the advisors who normally deliver our business start-up one-to-one sessions may still be able to help. Also, the IP and Corporate Solicitor and IP Protection and Strategy Expert advisors are still offering their advice session by remote means.
Business Support Grants
The government has released a league table of all local authorities on the amount of money issued by local authorities on business support grants for SMEs.
As of 20 April, Newcastle Council is 43rd on the list out of 314 local authorities, having paid out almost £43 million (£1-2 million daily) to approximately 3,300 small businesses as part of the Council's ongoing business support programme. This aims to provide fast access to grants for businesses who receive small business rates relief or are in the retail, leisure and hospitality sectors. (a total of £6.11 billion has been paid out nationally to support around 500,000 business properties, approximately half of the government funding).
Many more businesses are still urged to get in contact the council's business support webpage at www.newcastle.gov.uk/covidbusinesssupport to register for grants of £10,000 or £25,000 and to get help and advice during challenging trading conditions. 
Other Advice Services
The British Library BIPC are currently offering many more webinars than usual (they are adding more in all the time) – and we are adding all the free ones that should be suitable for anyone onto our website events page, https://www.bipcnewcastle.co.uk/events/, as they come up.
The Intellectual Property Office, meanwhile, continues to operate as per normal with certain exceptions. Please see the link below for further information:
https://www.gov.uk/government/news/coronavirus-important-update-on-ipo-services
Future Developments
We will be getting back to providing full services asap when restrictions are lifted, and we'll be asking businesses to tell us about the type of support that they require and will work with partners to try and provide this, if possible.
In the meantime, we'll be updating our website soon and will continue to provide updates on Twitter. We hope you all continue to stay safe and well.
Did you know?
We help grow businesses using Intellectual Property
The Business & IP Centre Newcastle team and partners will give you information to help you start and run your business.
Members of our team are certified by the UK Intellectual Property Office to provide you with information relating to patents, trademarks, designs and copyright. For advice on a range of other topics meet our experts in residence. Watch the video to discover how we have helped some local businesses.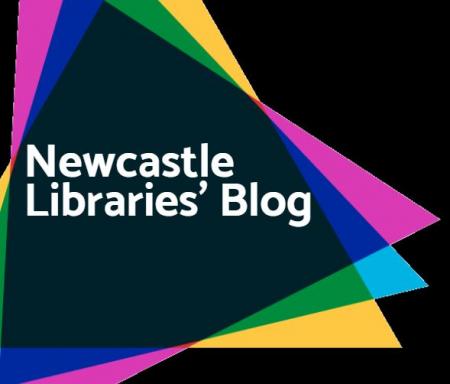 BIPC Newcastle is doing its best to remain open for business, during these difficult times.