Digital by too much choice?
Digital by too much choice?
Digital Development Manager, David Hepworth asks whether eBooks deliver quantity over quality (while considering the intoxicating smell of new books).
Until recently I was a publisher, printing mainly local history books. I use the word 'printing' advisedly because I didn't print them, a printing company did – and actually much of the output was electronic and didn't involve printing at all – but publishers are always full of themselves
It's a strange time for publishers. It's easy for anyone to publish anything online. Anyone with a laptop can churn out short stories, an epic series of novels or their own blog detailing the minutiae of their life to a disinterested audience. Electronic media has huge benefits, but what affect does limitless choice have on quality?
As a 13-year old schoolboy, one of the highlights of the term was book club. I'd climb the stairs to the room at the top of the West Tower with two shiny pound coins in my back pocket. A fusty room, with sash windows which would usually be shuttered to provide darkness for educational videos taped from BBC2 - displayed on a huge TV on legs, or to provide a darkened room we'd enter one by one with our left sleeves rolled up for injections. But for book club the shutters were flung open and light would pour in over hundreds of books, all face up lying flat on tables, displaying a kaleidoscope of covers. The smell of new books is something that many people enjoy, a chemical reaction of the paper, the ink and the glue that binds them – I couldn't tell at age 13, or perhaps even now, whether it's the excitement of starting a new book or the manufacturing ingredients that make it intoxicating.
I'd be excited climbing those stairs. The selection they provided was good, but to pick perhaps two £1 titles from a hundred took time, skill and discernment. I still have (now rather tatty copies) of Wind in the Willows, Danny Champion of the World and Stig of the Dump that I selected in that tower room 30 years ago. I'll probably never read them again, but I cherish them. Will I cherish eBooks downloaded to my Kindle 30 years from now?  Will I still have a Kindle? Or will those stories be injected directly? Will I again roll up the left sleeve for my dose of Will Self, James Ellroy or Martin Amis?
A quick Google reveals that there are now over six million eBook titles on Amazon. And how could we possibly use our time, skill and discernment to select from that overwhelming quantity? Spoilt for choice, certainly - but what a rich and diverse way to select your reading list. You can try before you buy, get recommendations and reviews from real readers (Although these can be manipulated – I claimed to have a number one in the Amazon charts for a book I published – you just don't mention that it's in the most esoteric category possible – Number One! Best-seller! In Books>Local History>North East>About cats>Written by someone called George>On a Tuesday category.) And authors can make a great success of it too – take north-east writer LJ Ross, she has published 20 titles independently on Amazon – earning her the title 'Queen of the Kindle' – each new release goes to number one on pre-order and she's sold millions of copies without the interference of a publisher - who'd want to change characters, plotline and titles. But anybody can do this – LJ Ross might be the Queen of the Kindle, but I'm sure there are plenty of eBooks published by individuals that don't meet the grade.
We are spoilt for choice – there are huge collections of eContent – some of it is great, and some of it is awful - and that's where libraries come in. By collating eBooks (and eAudiobooks, eMagazines and eComics, and of course physical books) librarians can help you with the time, the skill and the discernment by curating reading lists, making recommendations and being your guide in a bewildering world of quantity over quality. Netflix, Amazon and Google make recommendations based on algorithms and cookies - librarians and libraries make recommendations based on skills, knowledge, experience and passion – libraries (and their digital counterparts) are my modern-day Tower Room – unshuttering the windows and illuminating new stories.
Did you know?
David Hepworth managed Newcastle Libraries' in-house publishers - Tyne Bridge Publishing and is now Digital Development Manager.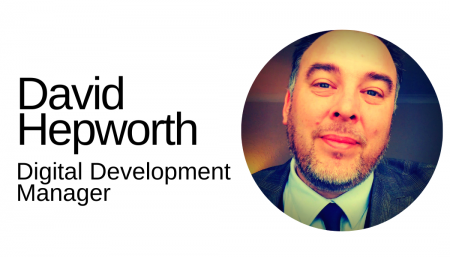 Newcastle Libraries have expanded their offer of eBooks, eMagazines, eAudiobooks and eComics and made joining easier so people in library lockdown can access fantastic library curated content to their own devices.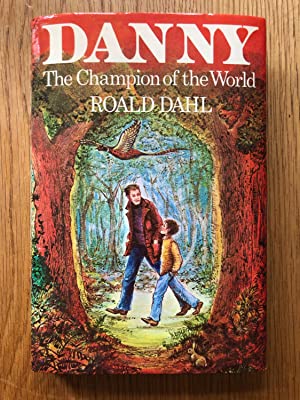 "Netflix, Amazon and Google make recommendations based on algorithms and cookies - librarians and libraries make recommendations based on skills, knowledge, experience and passion".