Board in Lockdown?
Board in Lockdown?
Patrick Stringer examines the modern board game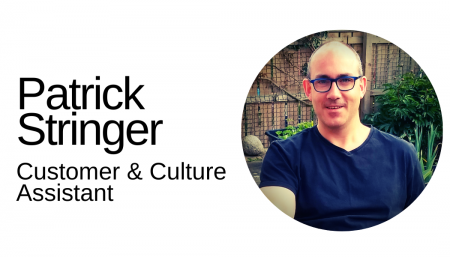 Hello Lockdown Newcastle! I hope everyone's doing OK in the circumstances. You might all be desperate for something to do so let's talk about games. For just over two years we've had a board game collection in City Library. This is a collection of modern board games; rather than Monopoly and Cluedo we have Catan and Carcassonne. Modern board games are booming and we want people to know and use them.
In the runup to lockdown our game shelves were virtually picked clean. We currently have more than 100 games – about two-thirds of our collection – out on loan. These games are hopefully providing people with something to do together in their household, an entertainment and a means of interacting. But not everyone has people at home they can play with, and there is only so long you can play the same games with the same people, so we have been looking at what we can do to play games online and how we can share this info with you.
The first thing we tried has worked well: Board Game Arena. You can play some games for free, but for others you need a premium subscription. The rules for the games are programmed so you don't have to remember them; and while the look is basic, the cards and boards look right enough to make you feel like you are playing a board game.
Here are some games of Board Game Arena's free games. Hopefully you'll enjoy them. You can also borrow them from the library in future.
| | |
| --- | --- |
| Tokaido: While foreign travel currently seems unimaginable, in Tokaido you can take a holiday to Japan, travelling the East Sea Road enjoying scenery, food and souvenirs and meeting interesting people. All this pleasant simplicity is spiced up by the fact that you can spend as much effort ruining other peoples' walks as helping your own. For 2 to 5 players. | |
| Jaipur: A two-player duel seeking to gather and sell the most goods, from plentiful cheap leather to valuable rubies. As an introductory game and one that doesn't need a group, Jaipur is superb. Experience the pleasure of selling five leather at once for a big bonus and the pain of leaving rubies on the board for your opponent to snap up. A personal favourite, I heartily recommend Jaipur. | |
| 6 Nimmt!: An abstract game. Play the last card in a row and you have to pick up all the other cards. The more cards, the more bull heads you get. The more bull heads you get the worse you are doing. A brain-freezing game of trying to second guess other players' moves, 6 Nimmt! will have you screaming in both pleasure and frustration. From 2 to 10 players. | |
| Celestia: A cast of Lewis Carroll-esque characters take turns to pilot an airship from one floating city to the next, navigating threats like lightning, birds and pirates. You need to decide whether to trust your opponents to fly you to the next city or if you will take what you have earned so far. The joy of being the last one left in the ship to reap the rewards is balanced by the sense of resignation when the ship crashes yet again. Plus you can eject your friends from the ship, or try to make them crash. From 4 to 6 players. | |
There are lots of other great games available and if you subscribe there are even more. I would also suggest that people look at the possibilities of Tabletop Simulator (which you have to buy) or Catan Universe, among many other options.
For more information about the hobby you could look at Shut Up and Sit Down, who do news and reviews, stream games and have recently released a video about solo games you can print for free if you are stuck for people to play with.
My colleagues and I will keep working hard (playing games) so we can offer more recommendations in future. Let us know if you have any suggestions that we can pass on.
In good news we are going to hold Board Game Quarterly using Board Game Arena on May 28th so register and join in.
Did you know?
You can play board games online at sites such as Board Game Arena.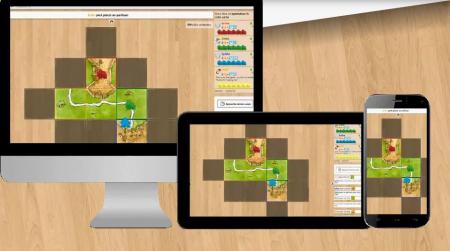 "Bear in mind three essential qualities in all games of intellect:– Never to show selfishness or to wound the feelings of your adversary. To be modest with a good game. To lose without ill-temper, and to win without bragging."
― W. Patterson
"There are only three forms of high art: the symphony, the illustrated children's book and the board game."

― 

Brian K. Vaughan