Recycling, rubbish and waste
Recycling, rubbish and waste
Local Services and Waste Management carry out many day to day jobs to keep the city clear and clean. Emptying bins and collecting recycling is one of our key services for the city.   Newcastle City Council operates weekly alternating collections for wheeled bins at domestic properties in the city.  Bins are generally emptied over 4 days, Tuesday to Friday.
On bin collection day, residents should present the correct bin for emptying at 6.30am. Bins should be brought in as soon as possible after emptying. Some areas of the city have shared bins in their back lanes.
Our bin crews empty almost 8 million bins every year and service 130000 households with our new collection vehicle fleet. 
We collect 3 main waste types from kerbside collections:
Domestic refuse in green bins

Recycling in blue bins with caddies for glass

Garden waste in brown bins as a chargeable service. 
We also offer a Commercial Waste collection service for businesses in the area.
Our Engagement Team work closely with residents groups, schools and businesses to educate and support better recycling practices. 
On these pages you can find our more about our bin emptying policies and rules, the household waste and recycling centres, our garden waste collection service, replacement bins and other information about what you can recycle.
If you need help or information about bin collection services and recycling you can also phone 0191 2787878 and ask for "Your Local Services."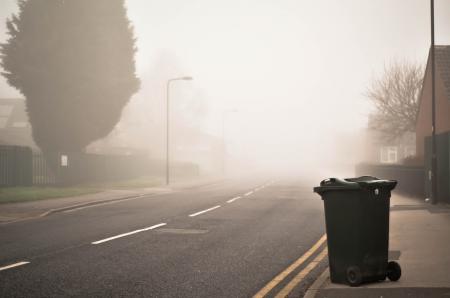 Did you know?
We are committed to creating a better environment for everyone. You can read more about how we will look after our environment on these pages: