Blackett Street
As part of our ambition to create a more pleasant, safer and cleaner city centre we are looking at future options regarding Blackett Street.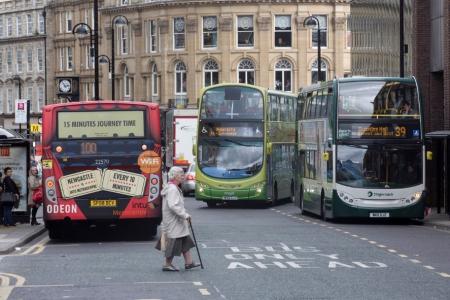 Our intention is to permanently restrict access to vehicles, including buses, on Blackett Street in the longer term.
We're continuing to discuss this with bus operators to look at how this could work in terms of re-routing buses which currently use Blackett Street.
No final decisions have been made and this would be subject to further consultation.
We'll keep you updated as we develop our plans.
Temporary closures during 2018
During the summer of 2018 we closed the street to traffic during 10 consecutive weekends.
These closures were held to allow a series of events to take place, including family fun weekends, the Pride march and the HSBC Let's Ride cycling event.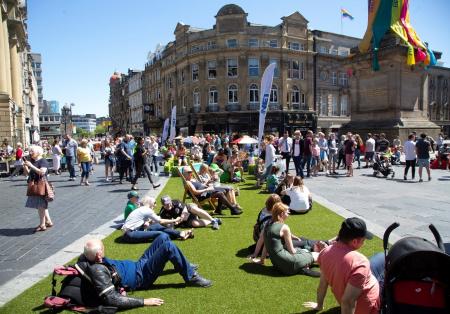 These closures were popular with shoppers and businesses in the area and showed the potential for transforming this part of the city.