Deputy leader of the council
Deputy Leader of Council and Cabinet Member for Resources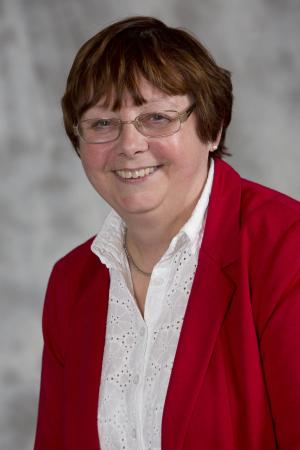 Councillor Joyce McCarty was first elected to the Council in a by-election in July 1994 and became Deputy Leader of the Opposition in May 2007.
She is the first woman elected to serve in a leadership position in Labour Group.
She has served as Chair of the Health Select Committee and Chair of the Children and Young People's Scrutiny Panel.
Joyce was born and brought up on Tyneside and has lived in the west end of the City for over 30 years.
Originally she worked as a secondary school teacher and has recently retired from her career as an Education Adviser, having also worked for a national charity and a local community health project in her professional life.
Meet Cllr Joyce McCarty - Know your Cabinet

"I've been a city councillor for 25 years and I've lived in the city for about 40 years. I love the city, I think it's a fantastic place to live...", meet Cllr Joyce McCarty who is Deputy Leader of the Council with the cabinet responsibility for resources.

Posted by Newcastle City Council on Wednesday, 14 August 2019
Executive Post
Lead on overseeing Political Governance and accountability, including
Council, Cabinet and Committee forward planning
Corporate Plan
Risk management
Digital change programme
Relationship management and co-ordination:
Voluntary and Community Sector liaison
Newcastle Fund
International policy
Promoting social inclusion and cohesion
Embedding Fairness Commission principles
Fair pay policy
Financial inclusion
Welfare Reform
Leading on Housing Policy within the Devolution Deal.