Cabinet member for Employment and Culture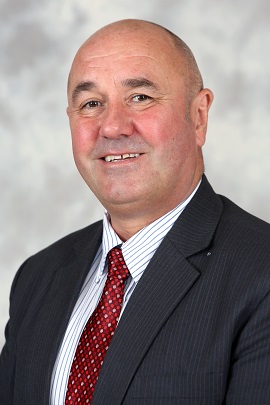 Councillor Ged Bell was first elected to Newcastle City Council on 2 May 1996.  He is a Labour Councillor for Kenton Ward.  Following the election of a Labour Administration in May 2011, Ged was appointed as Cabinet Member for Culture and Leisure then in 2014 became Cabinet member for Investment and Development now Employment.  Ged is responsible for leading on future development and investment in Newcastle, including major projects, infrastructure and the capital programme.  He is also responsible for promoting the skills and jobs programme. 
This is the second time he has been on Cabinet/Executive under two different Labour Administrations.  Previously he was responsible for Culture, Sport, Tourism and Leisure.
Ged ensures through his portfolio work that Newcastle is delivering on its key priorities which are:
Employment: creating more and better jobs
Education and Skills: the best learning opportunities for all
Environment: a clean, green and safe Newcastle
Health and Social Care: a healthy, caring city
Housing: building more and better homes
As well as serving on the Cabinet Ged has many other roles including representing the Council on many outside bodies.  He chairs the Mansion House Trust Advisory Committee and has recently stood down as chair of Tyne and Wear Archives and Museums after 14 years.
Ged has also worked on major tourist projects which include:
The Tall Ships
Olympics
Rugby League Magic Weekends
Rugby Union World Cup
Ged has lived and worked in Newcastle all his life.
Meet Cllr Ged Bell - Know your Cabinet

"As a local lad I was born in the east end of Newcastle and I've been educated in Newcastle and stayed here all of my life. I love the city and I make no excuse for that, and what I'd like to see is this city passed on to the next generation so it's fit for purpose for them as well as for us." Meet Cllr Ged Bell, Cabinet member for Employment and Investment. Find out more about Cllr Ged's roles and responsibilities 👉 http://socsi.in/o3KMU #knowyourcabinet

Posted by Newcastle City Council on Thursday, 8 August 2019
Responsibilities
Inward investment and promotion of Newcastle
Creating Quality Jobs
Promoting new jobs and sectoral growth
Business Improvement District development
Business relations and support
Delivery of major investment projects
Capital programme
City Deal and related development sites
Science City Partnership
Local Development Framework
City centre retail and diversification
Regional economic functions.
Cultural, tourism and delivering major events, including oversight of key services in support of these events.