Cabinet member for Education and Skills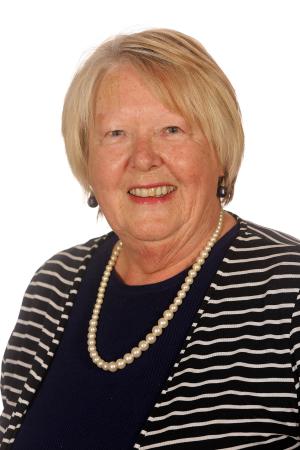 Veronica Dunn is a Labour Councillor for Byker Ward and was first elected in May 2007.  She holds the Education and Skills portfolio.  
Veronica is responsible for ensuring that children and young people get the best start in life.  This includes ensuring good relationships with schools, safeguarding and children's social care.  She is also responsible for the promotion of employment-related skills including apprenticeships.
In addition to being a Cabinet member, Veronica has committee responsibilities including Wellbeing for Life Board, Constitutional Committee and is a member of Byker Ward Committee and Voluntary Sector Liaison Group.  She represents the Council on the Newcastle Safeguarding Children's Board.
 
She also sits on the Leazes Homes Board and the North East Purchasing Organisation Collaborative Sub Committee and is a Director of the Byker Company and is a substitute on the Cabinet of the Combined Authority.
Veronica worked as Assistant Education Officer with Newcastle City Council.  She was National President of Unison, the public service union, and was a member of the TUC General Council.
Veronica is married with a grown-up daughter and lives in St Peter's Byker.
Meet Cllr Veronica Dunn - Know your Cabinet

"One of the reasons why I became a councillor was to help people and support them. Meet Cllr Veronica Dunn, Cabinet member responsible for Education and Skills. Find out more about Cllr Veronica's roles and responsibilities 👉 http://socsi.in/ZCcVi #knowyourcabinet

Posted by Newcastle City Council on Thursday, 8 August 2019
Responsibilities
Integrated support for children, young people and families
Early Years and Nurseries
Family Centres
Connexions
Youth Offending
Drug and Alcohol services
NEETs
SEN
Children with Disabilities
Children's Safeguarding and Social Care Services
Looked after Children
Child Protection
Relationships with education providers
Primary and Secondary Schools
14 – 19 Skills Providers
Higher Education links
Lifelong Learning
School Improvement (including inspections, behaviour, attendance,  enrichment)
Skills
Promoting employment-related skills
Liaising with employers and training / skills providers
Promoting apprenticeships
Promoting a Living Wage
Our site is in Beta Live, we welcome your feedback to help us improve the site.