Cabinet member for Climate Change and Communities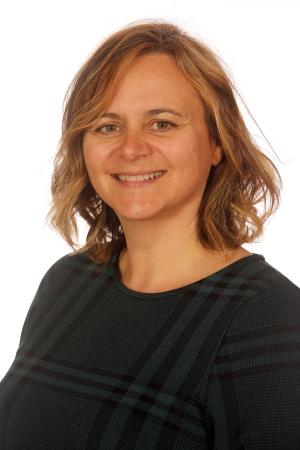 Councillor Clare Penny-Evans was first elected to Newcastle City Council on 17th March 2017.  She is a Labour Councillor for Heaton Ward. In 2018 Clare was Vice Chair of Audit Committee.  Clare is an Alumni of the Labour Party's Jo Cox Leadership Programme.  Clare recently stood as a MEP Candidate in the European Parliamentary Elections.
Clare's background is working in the Voluntary sector.  She set up and managed a Mediation Service mediating between disputing neighbours, Victims & Offenders and Intra Family conflicts.  Through her vision and leadership, the Mediation service was one of the first in the North East to offer Intra Family mediation to help prevent youth homelessness.  She then went onto be a regional Children's Service manager for large National Charity managing services from Family Group Conferencing, Children's Rights project, Independent Visitors, Divorce mediation and Family support. Clare currently works for a local Charity 'Skills for People' supporting parents & Carers of children with Special Educational Needs and Disabilities.  
Having joined cabinet as member for Communities, Clare now also leads on plans to create a Climate Change Convention for the city.
Clare is responsible for promoting good community relations, tackling discrimination and celebrating diversity. She also has responsibility for Community Safety and liaison with Police and the Criminal justice system. Clare will continue the Councils work on the Co-operative Council agenda.
Clare is originally from Durham but has lived in Newcastle for over 25 years.
Know your Cabinet - Cllr Clare Penny-Evans

Meet Cllr Clare Penny-Evans, Cabinet Member responsible for Communities 👉👉 "It's about ensuring people feel safe in their communities, feel engaged with and have a voice. That's whether you're in a community regarding your religion, or where you live or if it's around your sexuality, it's about everybody feeling who they are and who they want to be and feel safe doing that." http://socsi.in/NCTDS #knowyourcabinet

Posted by Newcastle City Council on Wednesday, 17 July 2019
Responsibilities
Leading on plans to create a Climate Change Convention for the city.
Communications and promotion of council achievements
Public and community engagement
Co-operative Council agenda
Promoting good community relations and combating hate crimes
Neighbourhood Devolution
Ward governance and ward budgets
Protecting the natural and built environment
Climate Change
Wildlife protection
Heritage and conservation 
Biodiversity and trees 
Promoting community safety
Tackling anti-social behaviour
Liaison with Northumbria Police
Liaison with other crime and criminal justice partners
Leading Safe Newcastle Partnership
Crime and Policing panel
CCTV policy and delivery
Tackling modern slavery
View more information about Cllr Penny-Evans