Chief Executive and Directors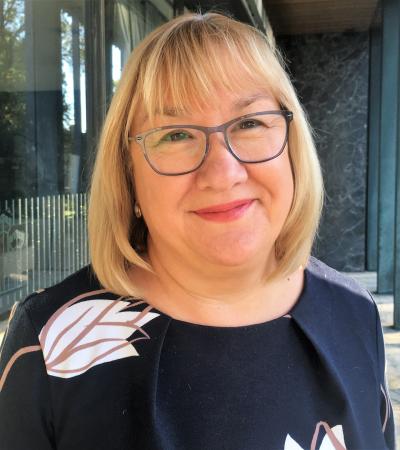 Pat Ritchie joined Newcastle City Council as its first female Chief Executive in January 2013. Pat has set out an essential programme of transformational change, starting with a comprehensive senior management review. She is leading transformation based around the council's strong political priorities and vision, focussing on delivering economic growth through the City Deal at a time when it is needed more than ever. 
Prior to joining Newcastle City Council Pat was the Chief Executive of the Government's Homes and Community Agency (HCA) from 2010. She led the delivery of the Affordable Homes Programme, decent homes, and locally led economic development including the publication of the HCA's first development and land disposal strategy.
Pat has extensive experience in economic development and regeneration. As Assistant Chief Executive (Strategy) at One North East, she led on the Regional Economic Strategy and its action plan, as well as leading development of the Objective 2 programme for the North East. Prior to this, she was Deputy Chief Executive of The Wise Group, a prominent employment and training company in Scotland and the North of England.
If you would like to contact the Chief Executive please write to:
Chief Executive
Newcastle City Council
Civic Centre
Newcastle
NE1 8QH
Phone: 0191 211 5001
Tony Kirkham - Director of Resources
The Resources directorate includes the services which enable and support the whole council including HR, IT, finance (including revenues and benefits), legal services, audit and insurance and business management. These support services help to ensure we are a fit for purpose council whilst remaining a large employer of choice.
Tom Warburton - Director of City Futures
Michelle Percy - Director of Place
The Place directorate focuses on commercial and housing development, transport strategy and planning, development management, best use of our own property and assets, delivery of our £450m capital programme and economic development. It ensures that there is clear accountability for how we all work together to Newcastle a working city.
Ewen Weir - Director for People
The People directorate brings together adult and children's social care, education, active inclusion, early help and leads on our commissioning and procurement with focus on tackling inequalities and supporting vulnerable people through all stages of their lives. There is a greater focus on prevention across the whole life course and integration with health.
Christine Herriot – Director of Operations and Regulatory Services 
The Operations division brings together the highly visible services to our people, communities and businesses including street services (refuse collection, cleansing and grounds maintenance), parking services, waste contracts, building maintenance and commercial works, civic management and facility services, markets and community hubs and library services and regulatory services. There is a focus on maintaining decent neighbourhoods.