Newcastle Youth Fund
Newcastle Youth Fund
The Newcastle Youth Fund is the Council's funding programme supporting activities and provision for young people aged between 13 – 19 or up to 25 years for young people with special education needs and disabilities.
Round 1 of the Newcastle Youth Fund applications are now closed. Successful applicants will be informed of the outcome on w.c 11 October.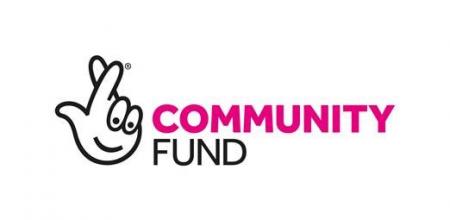 About the Newcastle Youth Fund
The Newcastle Youth Fund has been created by young people and organisations that support young people across Newcastle.
Young people will be involved in the design and delivery of the activities and will have a key role in decision making to award the funds. The new funds will give young people a direct say in the design of services in their localities and help shape the city's post-Covid recovery and further into the future. Please see the Youth Panel Section below for more information about how Young People can get involved.
The Youth Fund will support activities that engage and inspire young people, support their emotional health and physical wellbeing and build community resilience.  Activities should reduce risk taking behaviours – such as anti-social behaviour, promote social and emotional well-being – and be educational and inclusive.
The fund will be split equally across four localities in Newcastle and all submissions will be reviewed and awarded by young people through new Youth Panels. The voice of young people is embedded and vital to the success of the Newcastle Youth Fund.
Available Funding
VCSE organisations can apply for between £10,001 and £25,000 for projects in the localities with a duration of up to 12 months. Organisations can submit applications for more than one locality area and can submit more than one application per locality area, however one application must be for detached intervention and the other must be for another type of invention i.e. not detached.
Fund Priorities
Applications must contribute to at least two of the following priorities:
Support young people's emotional health and physical wellbeing

Support individual and community resilience

Increase aspirations, promote education, training and employment

Reduce risk taking behaviours (exploitation, County lines, anti-social behaviour, violence, drugs and alcohol and sexual health)

Support for BAME/LGBTQ+ young people

Reduce social isolation and create opportunities for young people to build friendships etc

Support young people with SEND.
Eligibility
The fund criteria will promote young people's voice in Newcastle and help shape the city's post Covid-19 recovery. The criteria have been shaped by engagement activity with both the youth sector, young people and prospective funders.
The target beneficiaries must be young people from Newcastle

Must be for young people aged 13 – 19 (up to 25 for young people with special educational needs or disabilities)

Organisations must be based in Newcastle

Organisational status – constituted voluntary community sector organisations, registered charities or social enterprises (*Those organisations currently working with young people who do not meet the organisational status requirements can receive support from Connected Voice around eligibility)

Funding can be used to cover a project or organisation's revenue costs (such as staff salaries, office overheads, expenses or equipment hire) to enable your project to happen. Must demonstrate that young people are involved in the design and delivery of the project, and that their ideas are reflected in the application

Must increase opportunities for young people's participation, and provide youth support opportunities for young people/bespoke interventions

Must have in place safeguarding policies and procedures

Must have in place health and safety policies and procedures

Must not duplicate provision

The fund cannot currently be used exclusively for activities that only operate during school holidays – services should engage with the Newcastle City Council Holiday Activities Fund for offers of this type
How to apply.
All applications must be submitted online.
Applications are open closed. 
All applications will be reviewed by the Young People's Locality Panels with successful applications being informed by the end of September 2021.
Successful applications will be informed w.c 11 October 2021. 
Successful applications will be expected to be fully operational by January 02, 2022.
The Application Pack is made up of the following documents:
All applications must be made through this online form
Feedback and contact
We are committed to regularly evaluating the Newcastle Youth Fund process to ensure it is effective. If you have any comments about the process please email joanne.taylor@newcastle.gov.uk.
Are you aged between 13 – 19 (up to 25 with SEN)
Do you want to make a difference to the lives of Young People in Newcastle?
We need your help to make sure that we have the best services for Young People.
We are looking for Youth Panel members to help us make these decisions and to also have the opportunity to influence other big decisions about how we shape our city in the future.
You will gain skills knowledge and experience
You will have access to training and workshops
The opportunity to share your thoughts and ideas
Be a Champion for the voice of young people
Have fun and meet new people
If you are interested in being involved  us then please email joanne.taylor@newcastle.gov.uk for more information.