1 March 2023
| | 2 min read
North East Community Forest continues to grow with help from local business
A generous donation of £4,000 from Michael Offord Optometrist n Kingston Park will see 40 new trees planted to mark their 40th Anniversary. Additional funding for the project is being provided from the North East Community Forest Trees for Climate grant.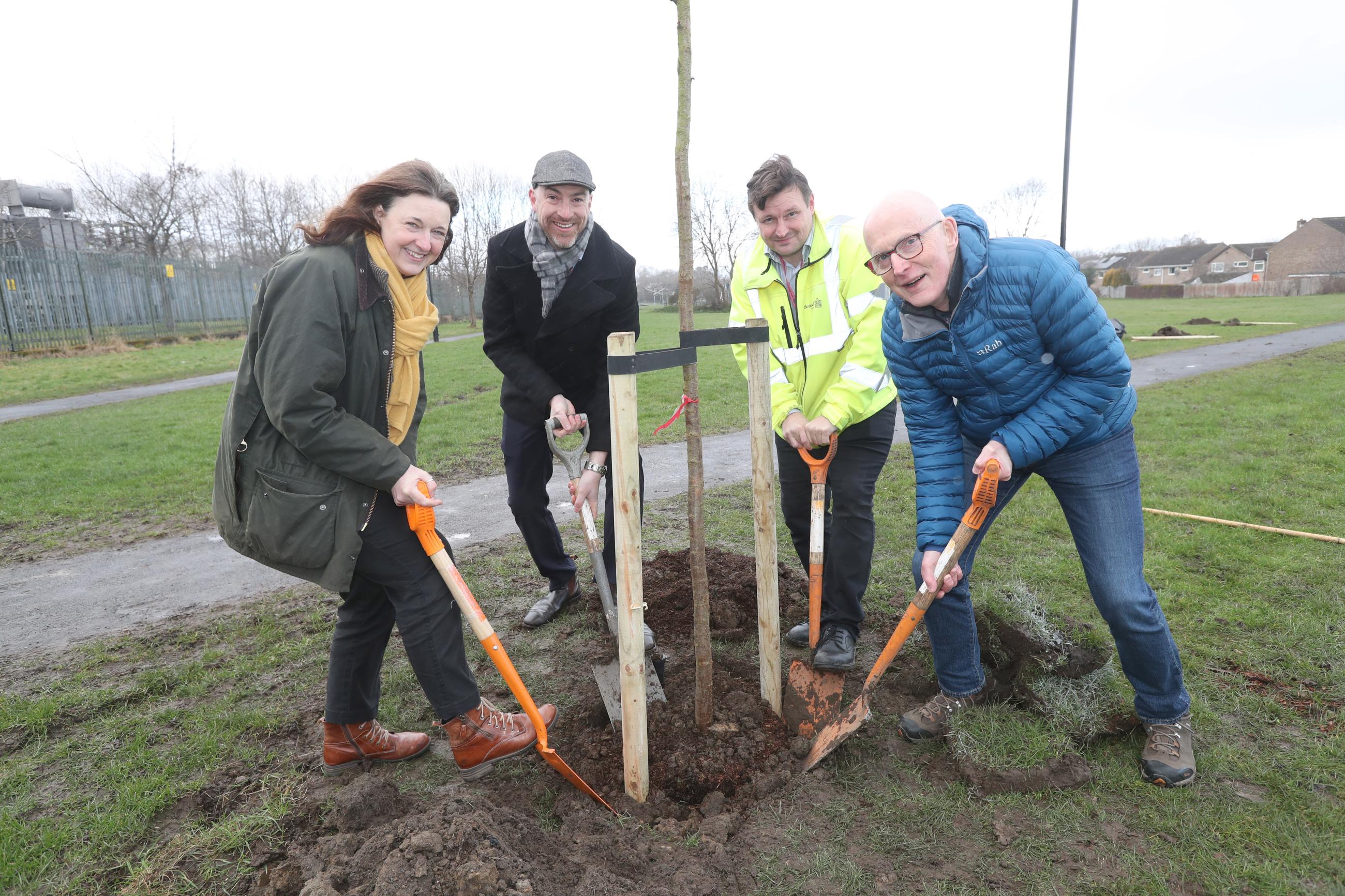 The new trees will be planted in the Kingston Park Green area with the project forming part of the North East Community Forest and will be further recognised as contributing towards the Queens Green Canopy.
Michael Offord, Director, Michael Offord Optometrist said: "We are delighted to be partnering with the North East Community Forest, Newcastle City Council, and Urban Green Newcastle to deliver what will be an amazing project for the area of Kingston Park.
"Helping to improve our local community's green spaces has been a big goal for us in recent years and we do hope that it will bring some joy and a sense of well-being to those who use the space. Having been part of the community for over 40 years now, we are thrilled to be able to offer something back to show our gratitude for the support we have received.
"The trees will be planted under The Queen's Green Canopy initiative which truly adds a wonderful finishing touch to what is such a special project to us."
Cllr Jane Byrne, Cabinet Member for a Connected, Clean City, Newcastle City Council said: "It is great that we are able to partner with the Michael Offord Optician's on this recent project and I would like to thank them for their kind donation. The work of the North East Community Forest greatly benefits local residents by having a positive impact on mental health and wellbeing, reducing stress and encouraging outdoor exercise as well as creating new habitats for wildlife, and help to improve air quality."
Sarah Capes, Ranger Team Leader at Urban Green Newcastle, said: "Communities across our city are very proud of their green spaces, so it's a fantastic to see a local business giving back to the community by investing in its local park.
"As an independent charity, Urban Green Newcastle works in partnership with businesses, organisations, and local people to ensure everyone has access to a safe, clean and welcoming green space. Thanks to Michael Offord Optician, Kingston Park West will welcome 40 new trees that will not only improve the experience of visiting the park, but also create an environment where nature and wildlife can continue to thrive."
The North East Community Forest (NECF) includes Newcastle, Gateshead, North and South Tyneside, Sunderland and the more urban areas of County Durham. It is a multi-million pound project which will see tens of thousands of trees planted over the next 30 years. More information can be found on the NECF website here North East Community Forest | Newcastle City Council.
Kingston Park tree planting event
1