16 March 2023
| | 2 min read
600 trees and shrubs have been planted to create Newcastle's first Tiny Forest
This week saw the launch of a new project to create the first Tiny Forest in Newcastle at Apperley in West Denton. The initiative is a partnership between Earthwatch Europe, The Queen's Green Canopy, Newcastle City Council and the North East Community Forest.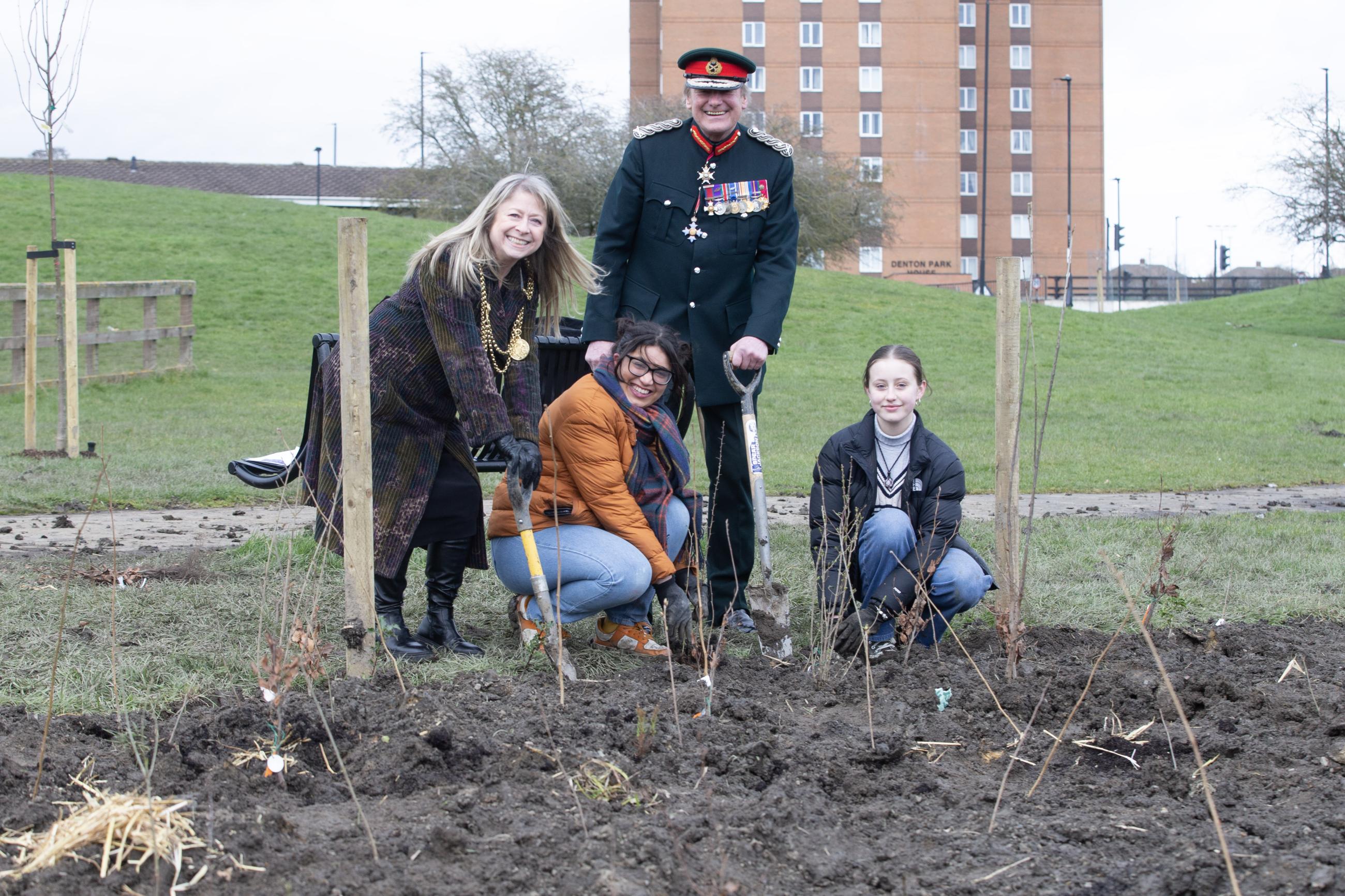 Based on the 'Miyawaki Method', which uses species of trees that would occur naturally in that area and that work together to create a diverse, multi-layered forest community, the Tiny Forest will provide the local wildlife and community with a new area of woodland to enjoy.
Ben Williams, Tiny Forest Senior Project Manager at Earthwatch said: "We're so pleased to be planting our first Tiny Forest in Newcastle. We have had such a great time planting this forest with all the local volunteers. There are over 150 Tiny Forests across the UK and each one is unique because it has been planted and cared for by the local community. We're looking forward to returning to Newcastle in years to come to help the community monitor and enjoy this wonderful green space."
Cllr Jane Byrne, Cabinet Member for a Connected, Clean City, Newcastle City Council said: "This is a great new addition to the area which has been supported by the local community and I would like to thank all of the volunteers who came along to help with the planting at the launch this week. This woodland will provide West Denton with a new community space which supports wildlife, offers an area for outdoor exercise and helps to improve air quality.
The North East Community Forest (NECF) includes Newcastle, Gateshead, North and South Tyneside, Sunderland and the more urban areas of County Durham. It is a multi-million pound project which will see tens of thousands of trees planted over the next 30 years. More information can be found on the NECF website: North East Community Forest | Newcastle City Council