30 July 2021
| | 2 min read
Newcastle's Best Summer Ever has returned for the third year in a row
Nearly 2,000 children took part in the first week of Newcastle City Council's holiday programme which aims to provide young people across Newcastle with healthy meals, activities and opportunities to learn new skills.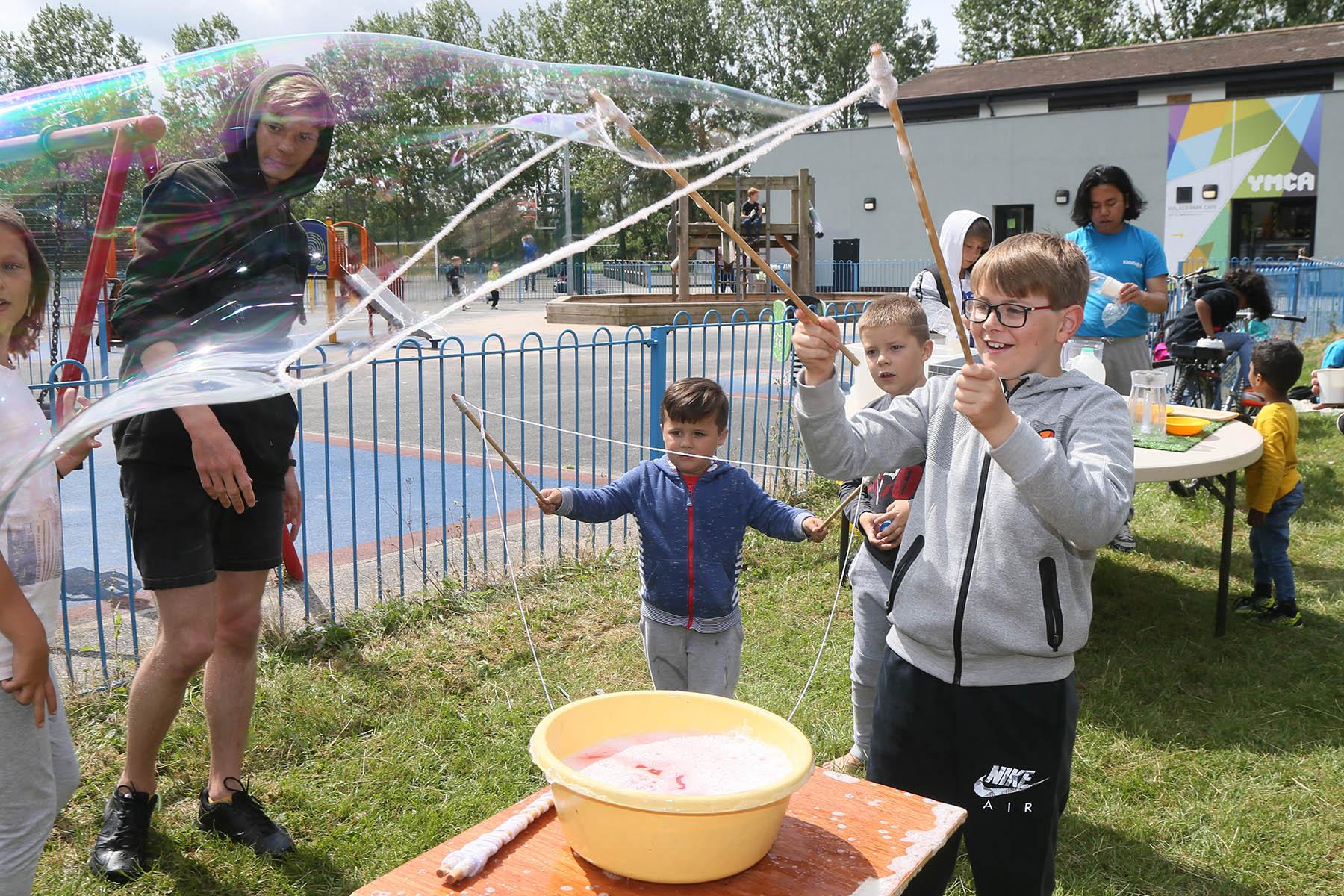 Newcastle's Best Summer Ever has returned for a third instalment, with the £1.7 million programme, funded by the Department of Education, seeing the local authority, StreetGames, and more than 60 local providers working together to provide for children and young people in the city.
The scheme, which is primarily tailored towards families with children eligible for free school meals, will last throughout the six-week summer holidays and offer children and young people the chance to socialise and gain new experiences.
In Newcastle, 31.8% of pupils are eligible for free school meals, which is higher than the national average. Newcastle's Best Summer Ever programme is aiming to reach 9,500 children and young people to help avoid holiday hunger.
Councillor Paula Holland, Cabinet Member for Education and Skills said: "I am thrilled that Newcastle's Best Summer ever is back for its third year, giving children and young people much need opportunities during the long summer holiday.
"It is essential that we provide these opportunities to children and young people, especially after they have endured such disruption during the Covid-19 pandemic. We are committed to helping all young people achieve their full potential and we hope Newcastle's Best Summer Ever will support this.
"Summer holidays can be hard for families, especially those on low incomes, and we know every corner of the city has been impacted by the pandemic. I would strongly encourage families to check out what is available for their children this summer and make sure you don't miss out."
Andrew Forsey, Chair of the HAF (Holiday Activity Fund) Alliance said: "The importance of an enriching holiday experience for all children cannot be underestimated.
"There is evidence that the best HAF programmes benefit children, parents and communities by enabling children to learn new skills, socialise with friends, and enjoy nutritious food in a safe environment, while supporting their return to school and alleviating parental stress.
"The HAF Alliance is sharing its expertise and best practice with local authorities to help them to develop and deliver excellent holiday programmes for their local communities." 
FareShare will be providing nutritional guidance as well as delivering the food service across the programme, while other local organisations have also pledged their support. These include The Vegan Society, who have generously gifted vegetable boxes which those involved will benefit from.
To get involved you must contact the individual programmes directly. To secure your space click here.
Alternatively follow us on our social platforms to be kept up to date with the latest information: Facebook: Newcastle's Best Summer Ever/ Active Newcastle, Twitter: Active Newcastle
View information in other languages: